You're looking for a new hobby and woodworking is at the top of your list. One of the factors that will determine your next hobby is the cost. You don't have a huge budget for leisure activities, so is woodworking still an option, or is woodworking expensive?
Woodworking can be an expensive hobby if you insist on buying power tools and larger machines right off the bat, as you can easily spend $3,000+. By starting with hand tools and only the basics, you can get started for as little as $1,133. 
In this article, we'll break down the costs of getting into woodworking one tool at a time, including both hand tools and power tools. We'll also talk about how to make woodworking a less expensive endeavor.
Let's get started.
Is Woodworking Expensive? A Breakdown of Prices
Before I delve into the tools, I strongly recommend you start by educating yourself by watching some videos or getting some plans. I did this and it helped a lot.
I would join the Woodworkers Guild of America where you get all the videos and plans at your fingertips. Here is the article I wrote explaining is the Woodworkers Guild Worth it?
The Cost of Woodworking Tools and Accessories
Before we can determine whether woodworking is expensive, we need to look at the tools and equipment you need and the cost of each. This section will include basic beginner's tools as well as more advanced tools.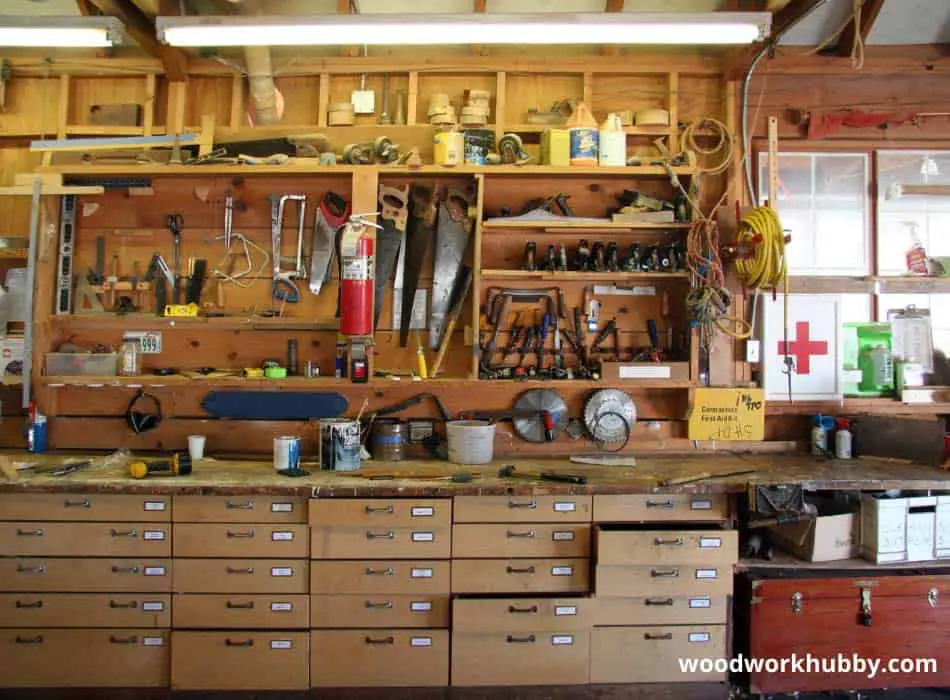 Costs of Starting Woodwork As a Hobby
I have created this helpful chart to give you a breakdown of some of the things you will need when starting out in woodwork. See below this table for a further explanation of each item.
| Items Needed | Approximate Cost |
| --- | --- |
| Wood | Varies but averages $65 per small project |
| Measuring & Marking tools | $44 |
| Workbench | $300 |
| Sawhorses | $40 |
| Square | $15 |
| Clamps (Set of 8) | $35 |
| Wooden Mallet | $25 |
| Chisels | $75 |
| Sander | $54 |
| Sharpening stones | $30 |
| Wood Glue | $20 |
| Nails & Screws | $20 Varies |
| Router | $90 |
| Jigsaw | $55 |
| Handsaw | $30 |
| Circular Saw | $85 |
| Cordless Drill | $150 |
| Total Cost | $1,133 |
Wood
It should go without saying, but you can't do any woodworking without wood. The cost of wood runs the gamut depending on the type you choose and the size of the wood planks or pieces. However, as of 2021, wood prices are on the upswing, says this Fortune article.
You might be able to get your hands on wood for between $35 and $65, but again, that's based on the kind and the quantity of wood you require.
Did you know that some people even use Firewood for woodworking. Check out my article showing how and what to look for.
Each project you build will usually require a different quantity and amount so this cost will be ongoing and varying.
Wood Measuring and Marking Tools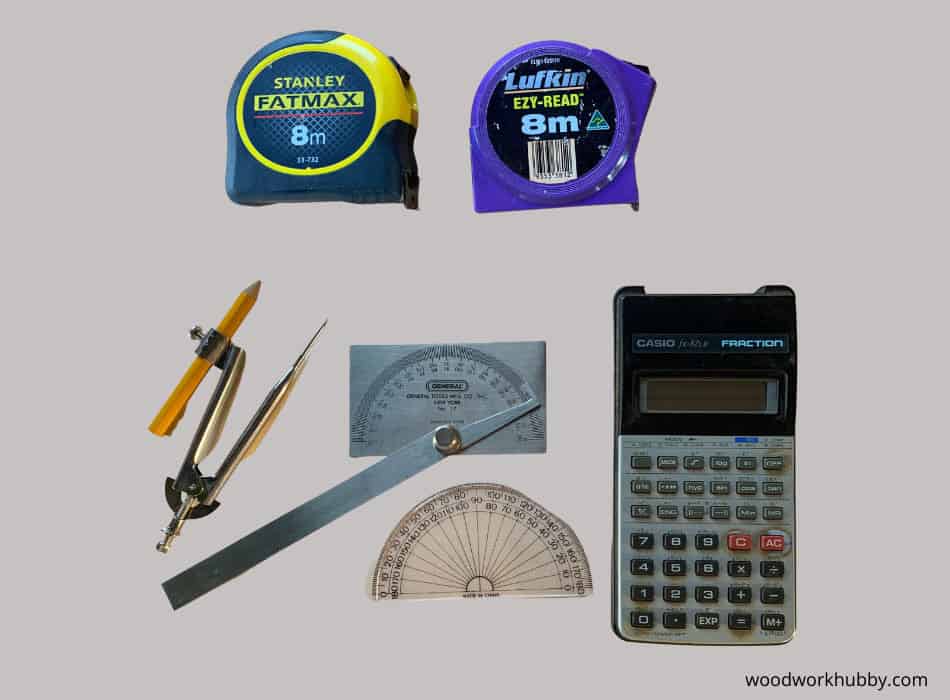 Here I recommend getting some basic things such as:
Tape measure – Between $10 and $40. A 25-30 foot tape measure is big enough for use in your workshop.
Steel ruler – $6. A 12 inch ruler is perfect.
Good pencils – $2. Available anywhere.
Marking knife – $16. You can get more expensive ones but this one is perfect when starting out.
The average cost of wood measuring & marking tools is $44.
These are the Measuring and Marking tools that I use in my workshop which I purchased from Amazon.
Also, you may want to read my Buyers Guide for Tape Measures to ensure you get the right one.
Woodwork Workbench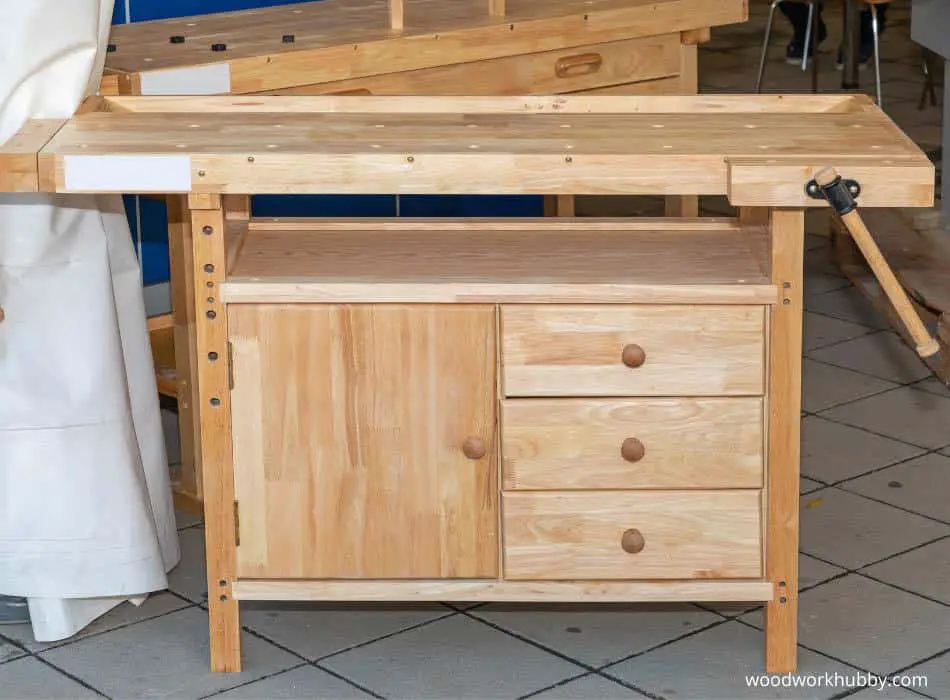 If you're going to stick with woodworking as a hobby, then you should treat yourself to a stable place to work. Many woodworkers do their projects on a workbench. At the very least, a bench is a level place for taking measurements and making cuts. At most, a workbench can be a place to store your tools and other accessories.
The cost of a workbench varies wildly. You can get your hands on a very simple bench for as little as $100. The heavy-duty ones with storage cubbies and drawers can cost anywhere from $400 to $1,000.
I would allow $300 for your woodwork bench. You may be able to get one cheaper by just using some second-hand materials.
Here are the best 2 options I can give you when starting out for a workbench.
You can buy this woodwork bench on Amazon which I do like OR