You're looking for a new hobby and woodworking is at the top of your list. The most common question I get asked next is woodworking expensive? I will show you just how to get started with much less than you think.
Woodworking can be an expensive hobby if you insist on buying power tools and larger machines right off the bat, as you can easily spend $3,000+. By starting with hand tools and only the basics, you can get started for as little as $1,133. 
In this article, we'll break down the costs of getting into woodworking one tool at a time, including both hand tools and power tools. We'll also talk about how to make woodworking a less expensive endeavor.
Let's get started.
Is Woodworking Expensive? A Breakdown of Prices
Before I delve into the tools, I strongly recommend you start by educating yourself by watching some videos or getting some plans. I did this and it helped a lot.
I would join the Woodworkers Guild of America where you get all the videos and plans at your fingertips. Here is the article I wrote explaining is the Woodworkers Guild Worth it?
The Cost of Woodworking Tools and Accessories
Before we can determine whether woodworking is expensive, we need to look at the tools and equipment you need and the cost of each. This section will include basic beginner's tools as well as more advanced tools.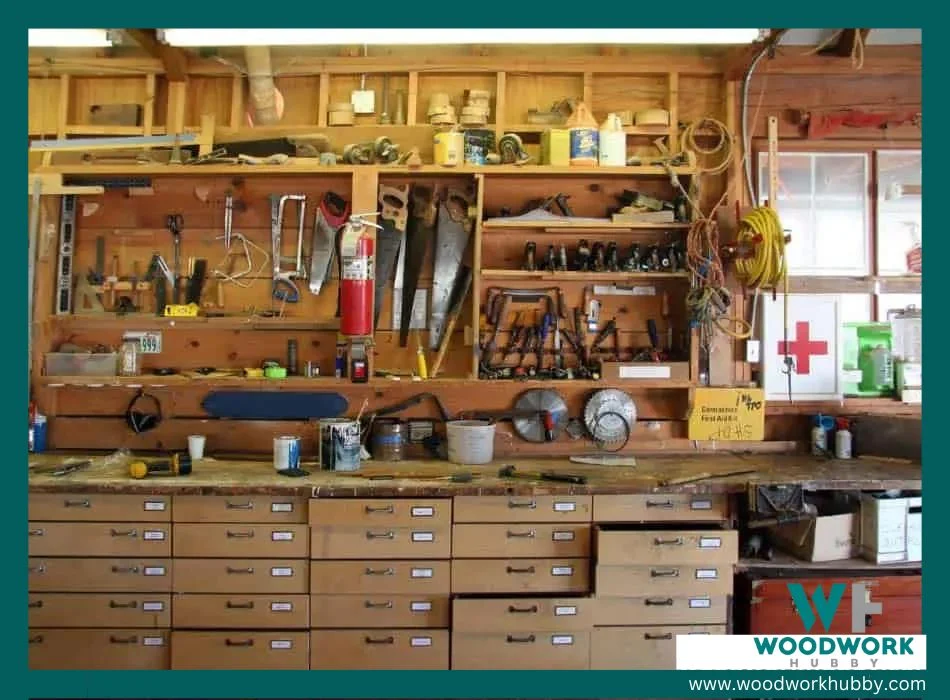 Costs of Starting Woodwork As a Hobby
I have created this helpful chart to give you a breakdown of some of the things you will need when starting out in woodwork. See below this table for a further explanation of each item.
Wood
It should go without saying, but you can't do any woodworking without wood. The cost of wood runs the gamut depending on the type you choose and the size of the wood planks or pieces. However, as of 2021, wood prices are on the upswing, says this Fortune article.
You might be able to get your hands on wood for between $35 and $65, but again, that's based on the kind and the quantity of wood you require.
Did you know that some people even use Firewood for woodworking. Check out my article showing how and what to look for.
Each project you build will usually require a different quantity and amount so this cost will be ongoing and varying.
Wood Measuring and Marking Tools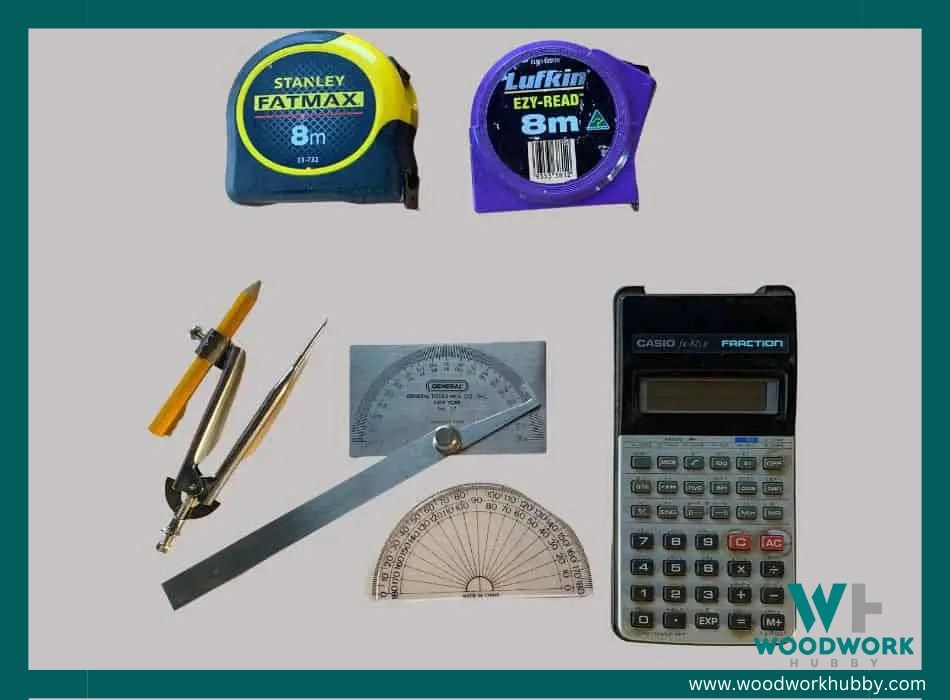 Here I recommend getting some basic things such as:
The average cost of wood measuring & marking tools is $44.
These are the Measuring and Marking tools that I use in my workshop which I purchased from Amazon.
Woodwork Workbench
If you're going to stick with woodworking as a hobby, then you should treat yourself to a stable place to work. Many woodworkers do their projects on a workbench. At the very least, a bench is a level place for taking measurements and making cuts. At most, a workbench can be a place to store your tools and other accessories.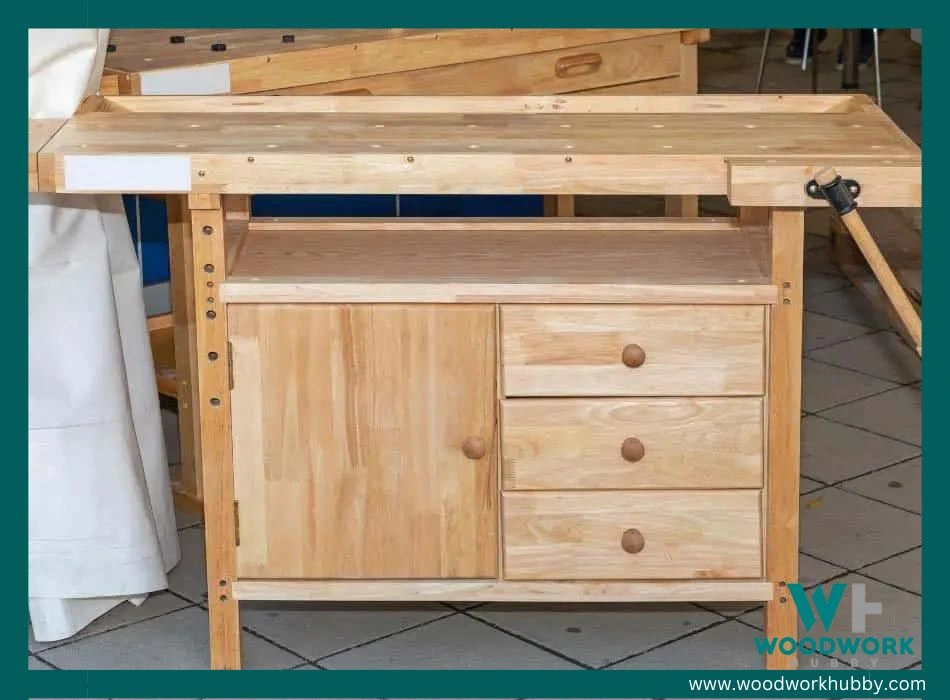 The cost of a workbench varies wildly. You can get your hands on a very simple bench for as little as $100. The heavy-duty ones with storage cubbies and drawers can cost anywhere from $400 to $1,000.
I would allow $300 for your woodwork bench. You may be able to get one cheaper by just using some second-hand materials.
Here are the best 2 options I can give you when starting out for a workbench.
You can buy this woodwork bench on Amazon which I do like OR Buy these plans for one and make your own! This is what I did as I learned how to start woodworking by making myself a bench.
Sawhorse
A sawhorse is a series of wooden or metal beams that keep a plank upright so you can saw through it. This is another woodworking accessory where the costs are variable. 2 sawhorses can be your temporary workbench until you can save up for a proper one.
Cheap sawhorses are available for as low as $20 while the good ones cost $100 to $250 and up.
Here is a good set of 2 sawhorses that I have used in the past and am happy with.
Square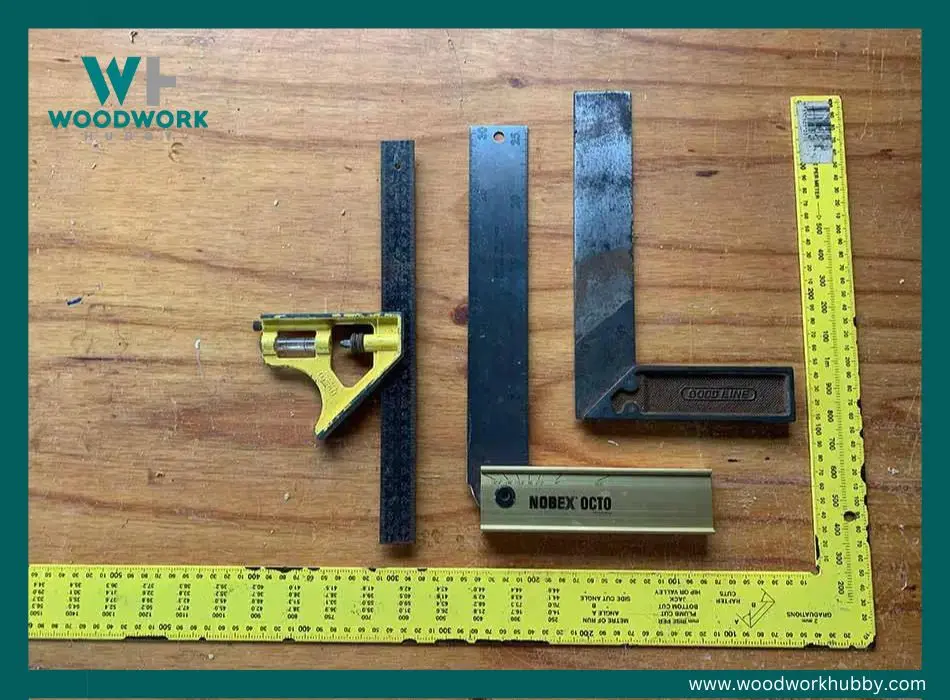 The angles and corners you cut into wood must be precise, and a square will ensure they are. This will be one tool you will need. It is used every time you want to mark some wood before you cut it.
A basic square will be $10 to $15. Some of the more complex ones with micro-measurements are priced for around $50.
The square listed below is what I used when I first started
Clamps
Before you can add screws or glue to your wood parts, you might attach them via a clamp or two. Clamps are also very handy for holding parts when you need another hand!
Prices start as low as $3 for a basic clip style and go up to heavy-duty clamps costing around $55.
As you are only getting started, this set of clamps by Irwin are perfect. Only $35 for a set of 8!
Wooden Mallet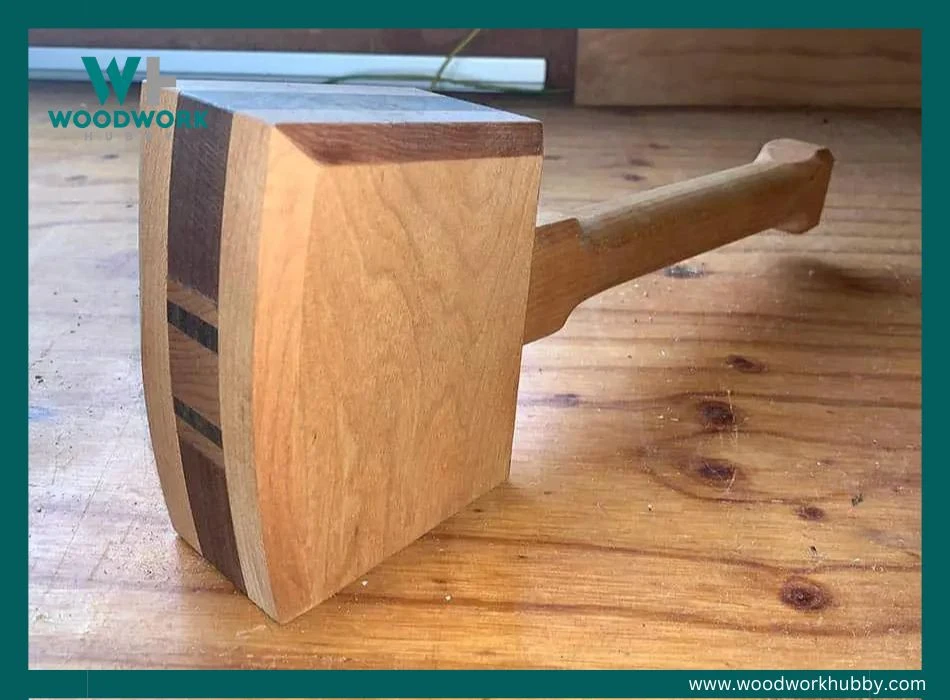 To drive a chisel (which we'll talk about in just a moment) into wood, you need a wooden mallet. You can also rely on your trusty mallet for knocking pieces of wood into place.
Be sure to read my article Why Do Woodworkers Use Round Mallets?
Some woodworkers make a mallet from scratch, but many more will buy one. A good mallet costs between $20 and $50.
I use a wooden mallet just like this one.
Woodworking Chisels
Chisels are wood-carving tools. They come in different styles, such as socket chisels, timber framing chisels, butt chisels, bent paring chisels, bench chisels, and Japanese chisels. The good news is that you're usually not buying one chisel at a time, but a set of three, four, seven, or more.
A set of chisels will set you back $50 to $100 and up. You can even spend as much as $250 on some chisels!
I recommend you spend a little more on chisels as you will get better quality steel that will hold an edge longer. A good set of chisels will also last a lifetime.
The average cost of a set of woodworking chisels is $75.
Below are 2 sets of good chisels that I can vouch for as I own both types
Sander
Sanding down wood can restore it to its former glory, reducing the appearance of dings and scratches. Since sanders are power tools, they're more expensive. The type of sander you choose can also drive up the price, such as a belt sander, spindle sander, sheet sander, or orbital sander. Even a sander that's corded versus cordless will be available at different price points.
Sander prices start as low as $45 and are as high as $5,000. In that latter price range, the sander is a large piece of machinery intended for permanent installation in your woodworking nook. The handheld sander prices bottom out at around $500.
You can just start with sandpaper and hand sand your work for the time being. Once you sell a few wooden items or you save up some money, then go buy yourself an electric sander.
If you want to get an electric sander straight away, then this Dewalt one is a good pick.
Sharpening Stones
At some point, your tools will develop a dull edge and there is nothing more dangerous than dull tools.
Sharpening tools for router bit sharpening and plane iron sharpening must be in your woodworking arsenal as well.
Handheld sharpening tools cost around $20 to $40 while sharpening power tools are $150 to $200 and up.
I started out with the following sharpening tools:
Wood Glue For Woodworking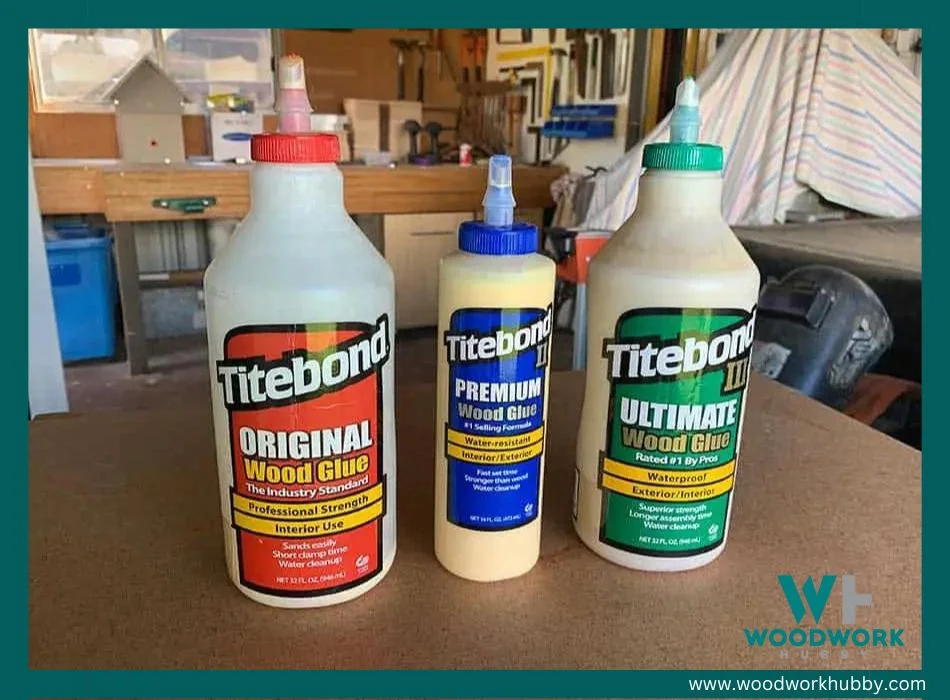 As I said before, some woodworking projects require you to attach the wood pieces together via wood glue. In fact, I suggest you use wood glue as much as possible. This is one of the least expensive items on your shopping list.
A tube of wood glue retails for $5 to $40. 
I highly recommend using Titebond as it is very user-friendly and is super strong. This Titebond Original is fine for starting out and you get 2 bottles for only $16.
Nails and Screws
You must have plenty of screws and nails at the ready to secure your woodworking projects like tables, chairs, and bookcases.
These parts are also very reasonably priced. You can buy dozens, even hundreds of nails and screws for $6 to $30.
Router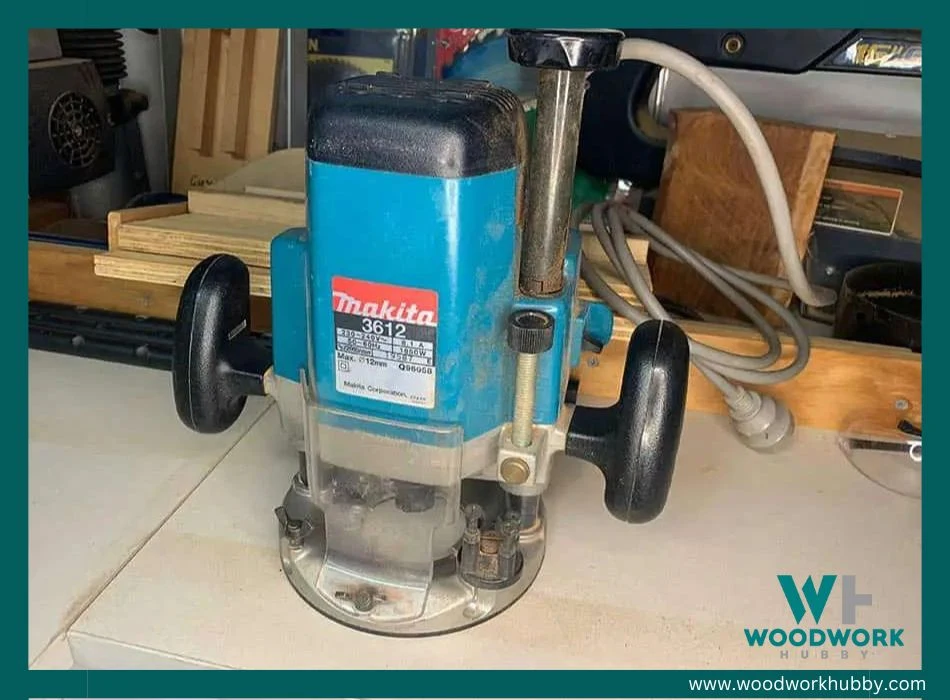 Beginners won't need a router, but as you get into more advanced woodworking concepts, you'll be glad to have this tool around.
A router can impart designs, grooves, and patterns into a piece of wood. Some bits can even rout woodworking joints with ease. The cheapest routers start at $20. I would not get something that cheap. You only get what you pay for. Higher-quality machines retail for around $100 to $300.
These are my recommendations for good routers if you choose to buy one.
Once you get a router, don't forget to buy some bits for it. You can pick up a nice set of 10 bits for a good price.
Jigsaw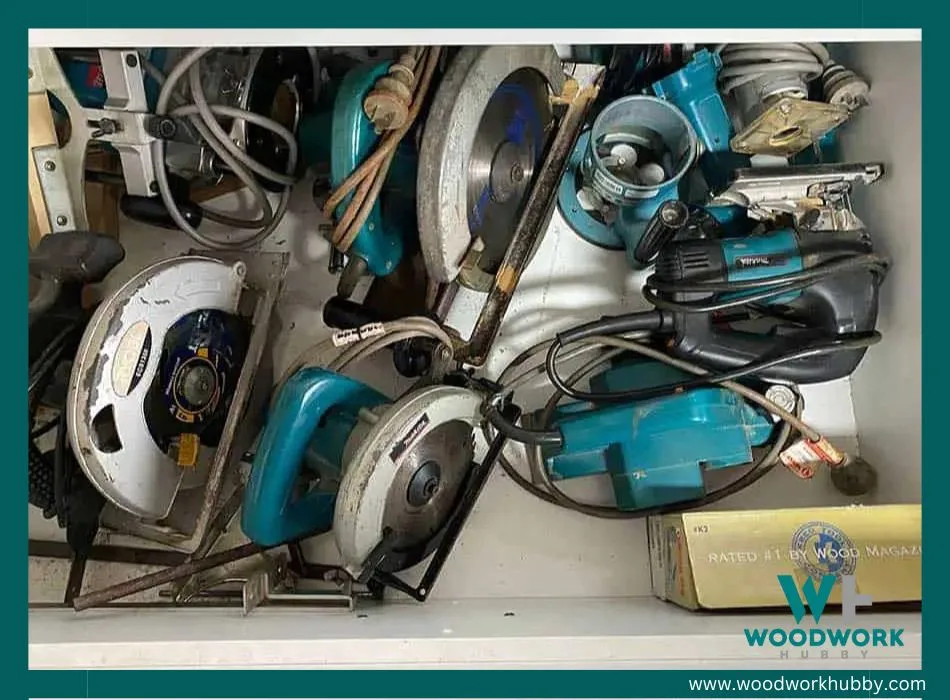 A must once you graduate to power tools, a jigsaw makes curved or circular cuts into wood. A jigsaw is also a very commonly used tool.
Small jigsaws cost around $30, but the workhorses of the jigsaw world are costlier at $169 and up.
Below are the jigsaws I would recommend looking into.
Handsaw
If you don't mind putting some blood, sweat, and tears into your woodworking projects (although hopefully not literally!), then a handsaw will get the job done. What you'll spend in elbow grease, you'll save in cash.
Handsaws are simple tools that cost no more than $60 unless you want a high-end one.
Circular Saw
Whether you want to cut long pieces of plywood, make bevels, do cross-cutting, or achieve a perfectly straight cut, you need a circular saw to do it. As a power tool, you shouldn't expect to find one on the cheap. A 7 1/4″ saw is the most used one and will do most jobs.
These saws are available for $60 and up, with more expensive ones costing over $400.
Below are some of the circular saws I have used over the years.
Cordless Drill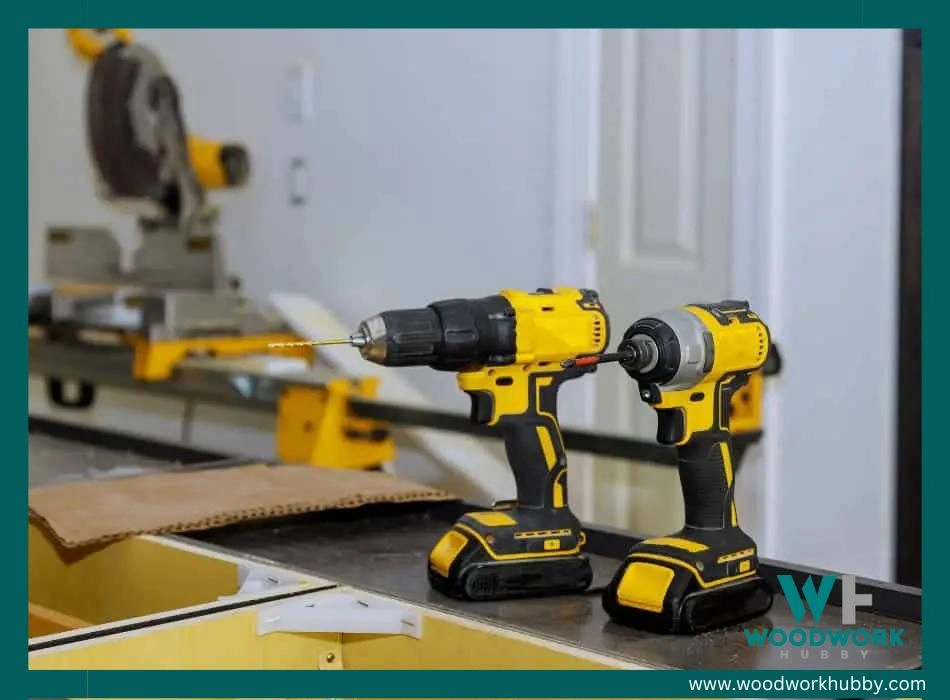 A cordless drill will be another one of those must-have tools in your workshop that you will use every day. Of course, you don't need one and could use a screwdriver but I think those days are numbered for most people.
I recommend getting this Dewalt combo kit as it comes with 2 drills, a charger, and batteries.
Be sure to check out my article, can a cordless drill go through brick or, Why does my cordless drill stop spinning?
So Is Woodworking an Expensive Hobby?
That said, if you bought everything on the list above and didn't always go for the most expensive version of each tool, you can get into woodworking for $2,000 or $3,000. As we mentioned in the intro, if you skip some of the larger power tools, you can buy everything you need for woodworking for around $1,133.
Whether that's expensive to you is relative. For some, sinking $1,000 or more into a hobby is a reasonable expenditure while for others, it might be too costly. 
How to Make Woodworking Less Expensive
Fortunately, you don't have to spend an arm and a leg on woodworking if the costs are outside of your budget. We've already talked about using hand tools to save money, but that's not your only option.
Here are some other avenues for shaving the costs of your new hobby.
Start Only with the Essentials
Are you someone who begins one hobby and then moves on to another within a couple of weeks or months? You don't want to drop several thousand dollars on woodworking tools and equipment if you're soon going to abandon ship.
I'd recommend buying only what you need, such as a good saw (motorized or manual, your choice), screws, nails, wood glue, a measurer, a square, clamps, and a wooden mallet. You don't even need a workbench yet, as this is one of the greatest expenses in woodworking outside of buying power tools.
Research Prices Before You Buy
Don't necessarily buy the first tool or accessory you come across, whether you're in a home improvement store or shopping around online. Research what the price of each tool should be (the last section should be very helpful for this) and then compare the prices of tools and accessories.
See this article I wrote which will help you out here. It's called Ultimate Guide to Buying Used woodworking tools.
Cheapest is not always best unless you want your tool to fall apart in a couple of months. After all, you get what you pay for! However, there's nothing wrong with looking for a bargain. You might even wait to buy some more expensive tools when they go on sale.
Start with Simple Plans
It might have been a photo of an antiqued, rustic bookshelf that got you interested in woodworking, or perhaps it was an Instagram post featuring homemade wooden living room furniture.
Here is where I buy my woodworking plans from.
It's great that you've felt inspired to try woodworking, but you can't jump into complex projects so soon. For one, the degree of difficulty is too high. Your skills aren't yet commensurate, so you'll get frustrated and quit before you give woodworking a fair try.
Another reason to stick with simpler woodworking plans, in the beginning, is that these projects cost less money. Small items like end tables or nightstands don't require as many materials (or time), which spares your wallet.
Look for Free Woodworking Plans
Not all woodworking plans cost money if you know where to look. Woodworking resource Woodsmith has plenty of free plans you can use.
The blog Ana White also graciously provides free woodworking plans to construct such projects as farmhouse coffee tables, bed headboards, outdoor chairs, and side tables. You can even download free plans to build outdoor furniture or a greenhouse!
Can You Recoup the Money You Spend on Woodworking by Selling Your Finished Goods?
With a lot of hobbies, the money you funnel into them provides you with enjoyment. You don't always get anything tangible out of them though. That's not the case with woodworking. The time, expense, money, and materials you put into woodworking result in a finished project.
Once you get the hang of woodworking and begin producing quality goods, you might consider selling them. This is a good chance to recoup some of the money you spent. Also, if you become successful enough, selling your woodworking projects could become your next side gig and perhaps even someday a career.
How do you price your wooden tables, chairs, and other furniture? You must take the following factors into account.
This video shows things you can make to earn some money.
Cost of Materials
 How much money did you spend on the wood that went into that nightstand or toy chest? Hold onto your receipts so you can remember the fees by the time you've finished assembling your latest project.
Overhead Costs
The overhead costs include the expenses for everything else but materials. For example, if you used wood glue, nails or screws, sandpaper, or a power saw, that all has to go into the overhead costs. The average overhead price is 15 percent.
Labor Costs
Like any professional charges for the time it takes them to come out and work on a job, you must charge a labor cost as well. If your rate is $40 an hour, then you'd multiply 40 by however many hours it took you to build that toy chest or bookshelf. Then you add that to your materials cost.
Selling Costs
Depending on how you sell your goods, the selling costs might not be that high. If you're old-school and you want your wooden projects in a store where people can shop for them, then the selling expenses rate should be 15 percent. 
Profit
You need to earn money, which means your earnings should be higher than the cost of materials, overhead, and labor. The standard rate here is 10 percent.
Final Thoughts – Is Woodworking Expensive?
Woodworking isn't the cheapest hobby you could pick up, but it's certainly not the most expensive either. As you can see you can get set up and started for as little as $1,133. This is for new tools so you can certainly save by buying second-hand ones. I hope this guide provided you with the information you need to determine whether woodworking is the right fit for you!