Here is a bit about me. I have worked in the woodworking industry for over 30 years and I have a trade qualification in Cabinetmaking and Furniture making.
I decided to start Woodwork Hubby to help you on your journey in this wonderful and rewarding hobby. My goal is to show you all the things I have learned along the way to make your time in the workshop more enjoyable.
The name "Woodwork Hubby" comes from my love of woodwork and my being a loving husband and father to my beautiful daughter. I guess I always loved to fix things around the home and make furniture whenever I could.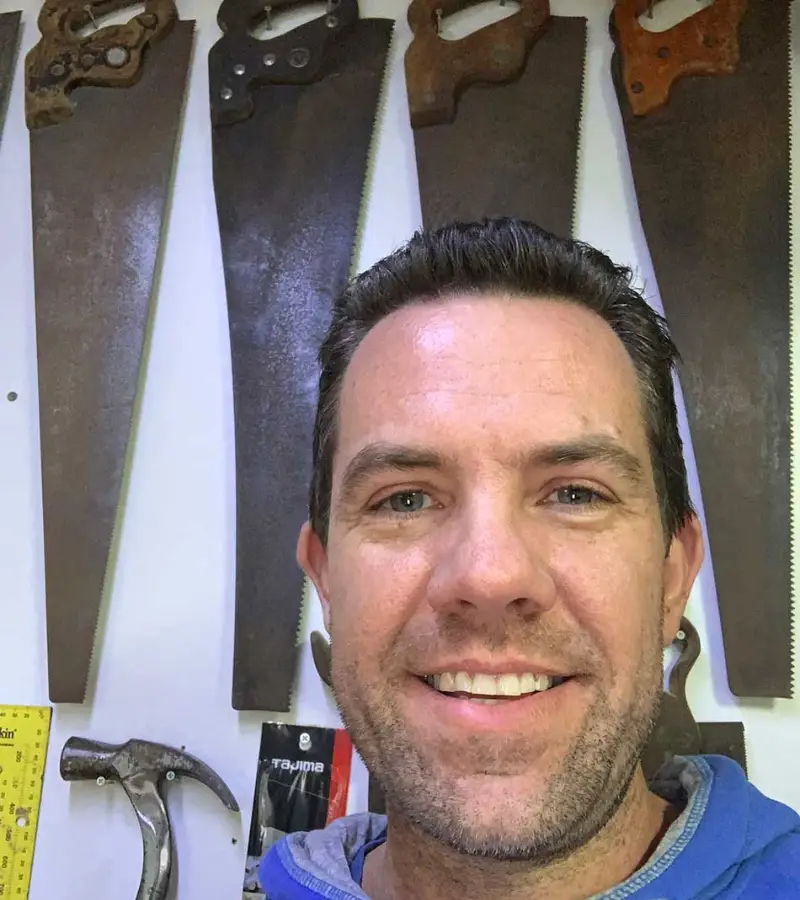 What Can You Expect On This Site
Unbiased truths about everything woodwork! I will only ever write about things that I have used or had some sort of experience with. This is usually my personal experience or that of my close peers who are also experienced in woodwork.
When recommending products – I will always focus on the things that I have tested and will get the job done the right way! I will not necessarily recommend the most expensive item but something that I know works and works well. These items always get high ratings and are not junk!
My Favourite saying: "If it's worth doing, it's worth overdoing!"
Join me on YouTube
Other Things I Enjoy
When I'm not in the shop or spending time with my family, these are some of the things I love to do:
Watch cricket – Probably my favorite sport
Play 8 Ball and Snooker – In 2011 a friend and I attempted to break the Guinness Book Of Records for the longest consecutive games of 8 Ball without sleep. The old record stood at 52 hours and we managed 72 hours. Unfortunately, our record was broken only a few weeks later.
Beer – There is nothing better than a nice cold beer on a Summer's day!
Christmas Lights – Every year we put up a Christmas light display where people can tune in and listen to the music. We also raise money for local charities at this time.
Let's Get Started
To help you get started on your woodworking journey, be sure to take a look at this guide that helped save me a ton of money and avoid a few fundamental mistakes with my workshop.
P.S. I would love to hear from you. Be sure to send me a message here.
Kind Regards,
Derek Kirstenfeldt