Woodwork Hubby is a fully independent woodwork website where you can find quality articles written by a real person (Derek) related to all things woodwork including new projects, woodworking techniques, woodworking plans, woodworking tools, which woods are used in woodworking, and much more!
Our site is 100% dedicated to those in the woodworking community who are searching for REAL life recommendations and general help with tutorials, guides, and updates about what is happening in the woodworking world.
Woodwork Hubby has become the ultimate resource for learning everything about woodwork.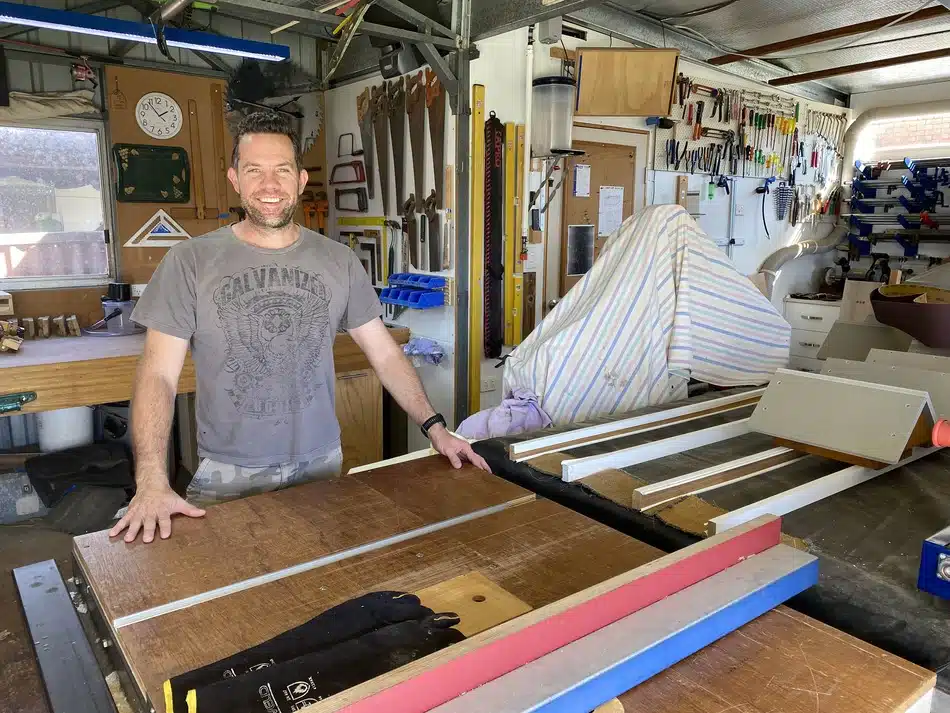 Why Use Woodwork Hubby?
For a start…I'm a real person! I have spent the last 30 years practicing almost all facets of woodworking and have trade qualifications doing so. Read about me (Derek) here.
I got sick of seeing these fake recommendations all over the web of woodworking tools etc and I didn't know who to trust. I even found that most of the information was inaccurate.
I strive to bring you real information based on what I have experienced.
The Woodwork Hubby Story
My journey to creating this blog started back in 2018. I was giving a friend a hand building some furniture and he had what seemed like a million questions for me. At one stage I felt like I was repeating myself so I listed a few notes down for him.
I decided after that I should document my knowledge and share my passion for this wonderful hobby. Woodwork Hubby was then born in early 2020 when I published my first post and I still continue to do so to this day.
I decided to focus mainly on the beginner woodworker where I could help share my knowledge and keep things more informational to help solve their problems and challenges along their journey.
Why Did I Start Woodwork Hubby?
As mentioned earlier, I started Woodwork Hubby to share my experiences and knowledge to help other woodworkers not make the same mistakes as I have.
I hate FAKE news and information! Everything you see here is real and you can only expect to find genuine articles from another fellow woodworker. See my author bio here.
My moto – If a job is worth doing, it's worth overdoing!
If you have any queries and need some help, please get in contact with me by using the contact us page here.