Hi! My name is Derek.
I have worked in the woodworking industry for over 30 years and I have a trade qualification in Cabinetmaking and Furniture making.
I decided to start Woodwork Hubby to help you on your journey in this wonderful and rewarding hobby. My goal is to show you all the things I have learned along the way to make your time in the workshop more enjoyable.
The name "Woodwork Hubby" comes from my love of woodwork and my being a loving husband and father to my beautiful daughter. I guess I always loved to fix things around the home and make furniture whenever I could.
My Journey
Growing up as child on a dairy farm, I would always be in Dad's shed cutting pieces of wood and making what I could back then. By the age of 14 my father converted an old shed into my first workshop which was only 10 feet long and 6 feet wide. It was here my passion for this hobby really flourished.
After finishing Year 12 High School I decided to complete an apprenticeship in Cabinetmaking with a local business. From here I worked in furniture making shops and did 6 months as a Carpenter.
I guess my journey through woodworking has brought up many questions that I didn't know the answer to such as: "Why Do Woodworkers Always Wear Aprons". I decided this blog would help beginners understand parts of the trade better.
Other Things I Enjoy
When I'm not in the workshop or spending time with my family, these are some of things I love to do:
Watch cricket – Probably my favorite sport
Play 8 Ball and Snooker – In 2011 a friend and I attempted to break the Guinness Book Of Records for the longest consecutive games of 8 Ball without sleep. The old record stood at 52 hours and we managed 72 hours. Unfortunately, our record was broken only a few weeks later.
Beer – There is nothing better than a nice cold beer on a Summer's day!
Christmas Lights – Every year we put up a Christmas light display where people can tune in and listen to the music. We also raise money for local charities at this time.
Join Me On YouTube!
Woodwork Hubby also has a YouTube Channel with 800 subscribers.
If you need any help with your woodworking journey, be sure to reach out to me at [email protected]
If you would like to advertise your business on our page, head over to our advertise with us page and fill in your details.
Let's Get Started!
To help you get started on your woodworking journey, be sure to take a look at this guide that helped save me a ton of money and avoid a few fundamental mistakes with my workshop.
Woodwork Hubby Awards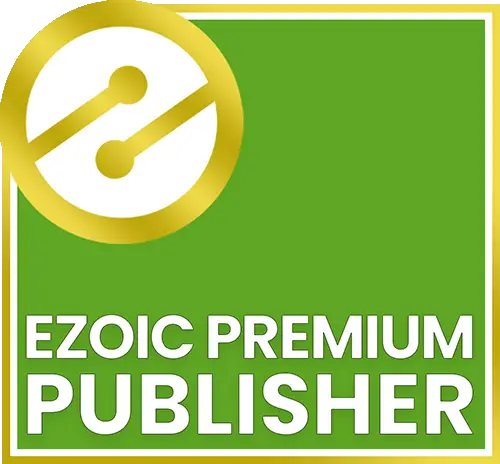 You can view our sitemap here.