If you've started woodworking and have found yourself visiting the local tool shop more often than you're woodworking, I know how you feel. I have been there. But knowing which online stores I could trust (through trial and error) allowed me to get my woodworking materials without leaving my workshop. I am now even more confident in purchasing because I am getting it from the 7 best online woodworking stores I have proven and tested.
The best online woodworking stores are as follows:
Amazon 
Home Depot
Sears
eBay
My Tool Store
Tool Factory Outlet
Toolbarn
In this article, you will learn about the stores that woodworkers trust. I have come to discover them from 2 decades of experience. You will learn more about the best aspects of and what to avoid when shopping at the following top online woodworking stores.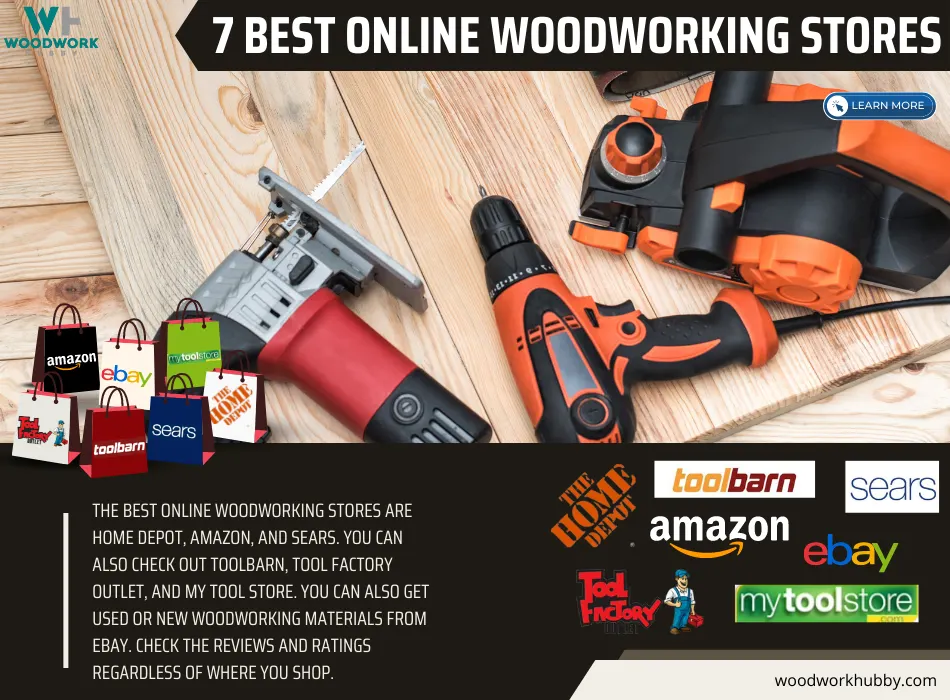 1. Amazon
Amazon.com is the world's biggest retailer across any category. As a consequence of its size, the e-commerce giant has all the perks of distribution efficiency and economies of scale. Amazon can make stuff cheaper even if it isn't the manufacturer of said products.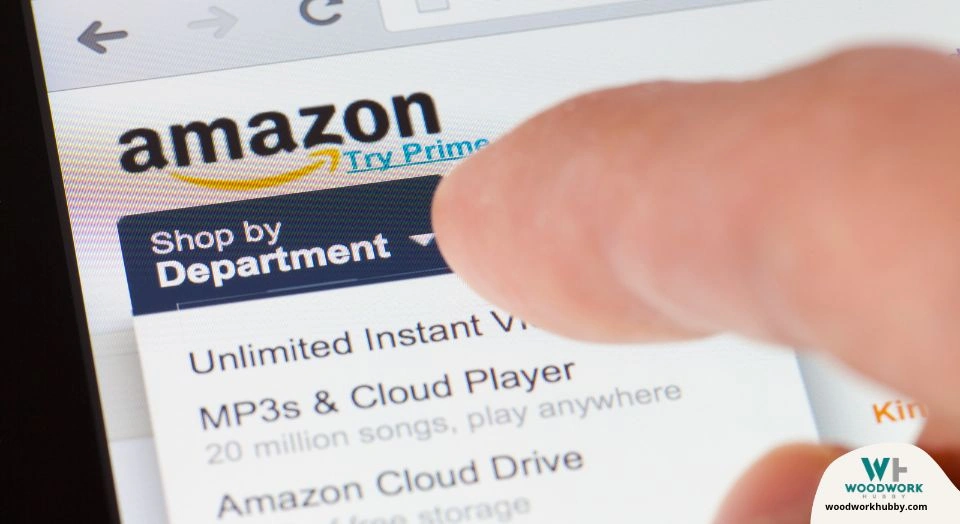 Aside from the fact that it can allow retailers to sell their products at a lower price due to high traffic, it often subsidizes certain products. The Amazon strategy to get new customers involves giving discounts (even taking a loss). You might find cheaper Black&Decker products on Amazon than on the Black&Decker website.  
Other than Amazon's discount strategy, there are three key benefits to buying your tools from Amazon.
In my experience, the store is fairly predictable with its delivery and distribution. This can be very helpful if you're in the middle of a large project and suddenly end up running out of essentials. This also ties into the second benefit: Amazon Prime. 
As an Amazon Prime subscriber, not only do you get same-day delivery and free shipping on Prime-eligible products. With Prime TV, you can watch shows like Woodcademy and Classic Woodworking, and other non-woodworking shows. 
The final key benefit of shopping at Amazon is the store's excellent return policy. Often, the store will take back faulty items without question. But beware: if you're wrong, the store might refuse service after a set number of returns.  
While Amazon accounts for over 60% of my tool purchases, it is far from perfect. One drawback that stands out is the low-quality control of third-party sellers. Amazon isn't like Bosch in that it isn't the main producer of the products it sells. Amazon sells products from different brands and people in their basements. Yes, you read that right. 
Just about anyone can sign up to sell on Amazon, and that results in some poor guy getting scammed with a sub-par product. If you buy your tools from Amazon, you need to make sure that the products you select are being sold by a well-established brand.
Reviews can be helpful but may also be misleading. That's why you should ignore stores with fewer than 500 reviews and ratings.
2. Home Depot
Home Depot has a soft spot in my heart, but that's not the only reason I get my woodworking materials from the store. The cross-medium compatibility is the biggest point of convenience for me. One can visit a physical Home Depot store as well as order items online.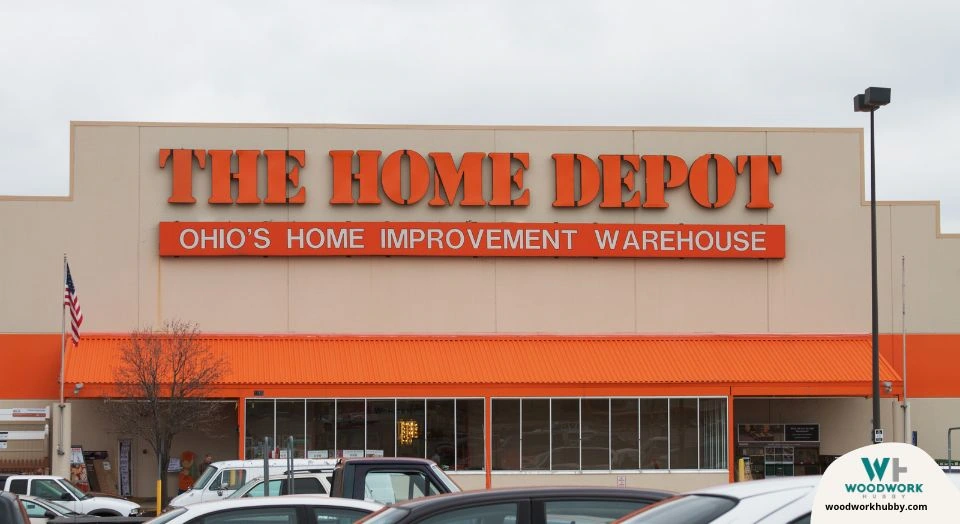 This is missing from Amazon, which has a similar arrangement/setting for groceries now that it owns Whole Foods. Home Depot's online store is specialized and aimed at woodworking. It directly offsets that problem in Amazon's quality control problem.
Home Depot stands by its product selection, so the element of trust is inherently built into the shopping experience. 
Another thing I like about Home Depot is that it deals with woodworking and home improvement niches. The product selection process of the Depot is much more precise than that of the Everything Store. Still, I try looking for stuff on Amazon first. Why? because it has more reviews and customer experience stories. 
Since Home Depot's customers buy from the physical store more often, I need to check a specific tool or material's performance and review it on Youtube before getting it from the online Home Depot website. Finally, there is also the drawback of availability. Not everything you need for woodworking can be sold online. And not everything you get at a Home Depot location is available on its website.
3. eBay
eBay allows you to buy new and used tools. The latter is the more significant aspect. Sometimes, you need an item for a single project, and getting a brand new package might not be great for your woodworking budget. When I started woodworking 20 years ago, I was making money for my woodworking hobby instead of making money from it.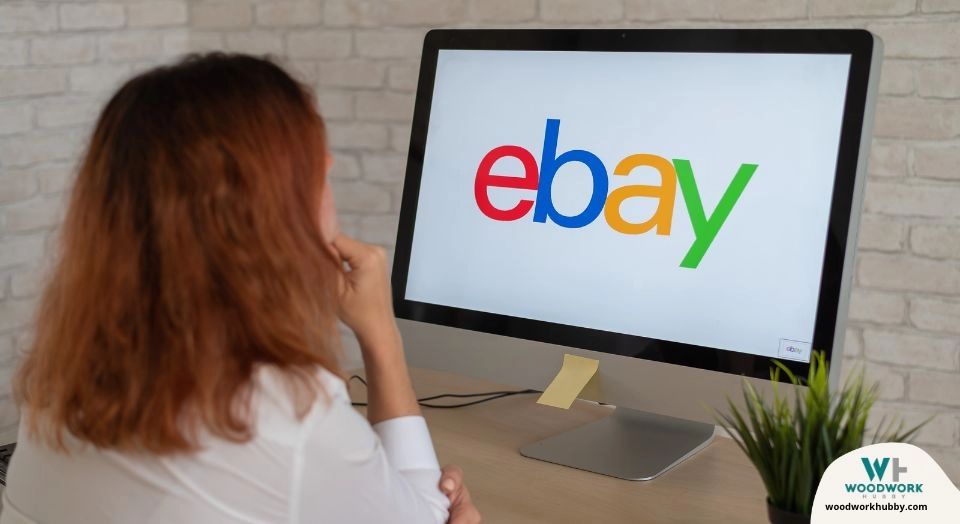 And if you're in that position, you don't want to buy tool sets or bundles when you need a single item. I still like to check out eBay for items, and not just to get second-hand tools. I can get a finished project from eBay and upcycle it into something else. It can help me get out of a creative rut if I'm bored of making standard woodworking items. 
That said, eBay has a bidding system, and it is possible for an item that starts off cheap to end up getting priced at a higher cost than its equivalent on Amazon. There's also a higher possibility of getting scammed because when you buy on eBay, you almost always buy from an individual. 
You should buy from eBay if you're looking for used tools or projects for inspiration or upcycling. In both cases, eBay is a channel that cannot be replaced by Amazon or Home Depot. In almost every other instance, Amazon beats eBay. 
Moreover, you must avoid buying from eBay if you aren't great at sniffing out scams. Even though eBay protects buyers and returns are possible, it is incredibly inconvenient for woodworkers. 
4. Sears
Sears has been around for over 125 years. When I shop at the store, I know that it will not ruin its name for a quick buck. This is basically the Home Depot advantage but to a greater extent. The Depot needs to protect its 43-year-old brand, while Sears has a legacy that it cannot afford to compromise with poor curation. 
Aside from the comfort and trust that comes from shopping at the Sears online store, its convenient navigation experience is worth mentioning. Amazon and eBay both have very busy-looking and distracting interfaces.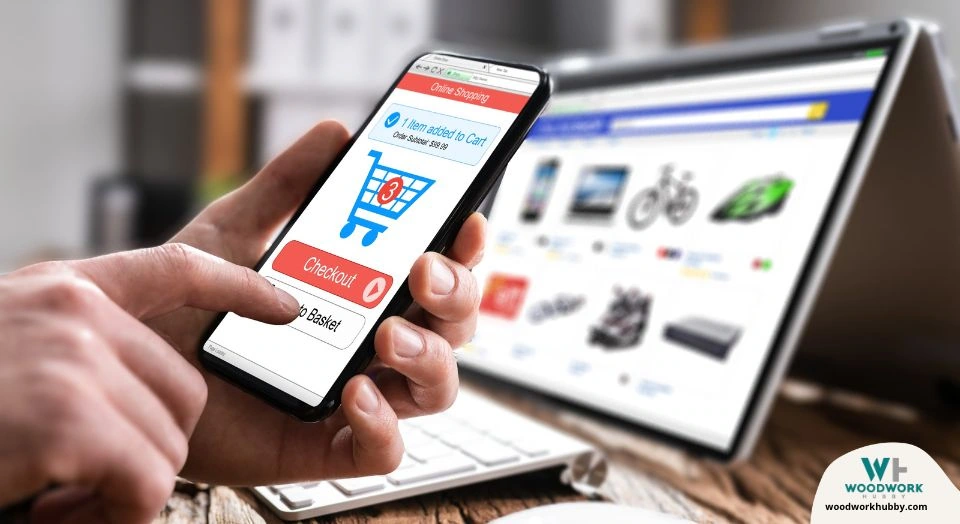 Buy from Sears if you're a bargain buyer. The store has volume-based discounts and product-specific discounts. The volume-based ones apply to the entirety of your cart and the amount you spend with Sears. 
It is hard to select categories and navigate subcategories. Sears has a very straightforward and easy-to-browse website. You can very easily search for tools and see if they are available or not. Other stores start showing irrelevant products, which can make you continue browsing. 
Sears, despite being simpler, still has categories outside of tools. This can be counted as a drawback, but I don't think it's that valid. It's more often the availability of products that is my main problem with Sears. Still, it is a store worth checking out. If something's available, it's good, and it's discounted.  
5. My Tool Store
My Tool Store is a great place to get high-end hand and power tools for woodworking. Its consignment and purchasing departments deserve a raise. The availability of tools on this website is unbelievable but is not its main advantage. Its navigation and craftsman-centered branding make it one of my favorite shopping websites. 
You can search for tools based on categories like "Jobsite Equipment" and "Hand Tools." It also has paints and chemicals, which other stores are often queasy about. That's also why My Tool Store can beat Amazon in availability. Where Amazon's Seller Policy is restrictive because it has to accommodate the mass market, My Tool Store has a wider selection within the craftsman niche. 
That said, My Tool Store's customer service is a nightmare. If you get something from the store, avoid getting expedited shipping, especially if you're used to Amazon.com. I like to get stuff from My Tool Store when I know I will need it in a month. 
Of course, it arrives earlier, but that's better than it arriving weeks after I need it. I assume I can't return anything to this website even though it has a return policy. Customer service is hard to get hold of because of the volume of purchases made on the website.
6. Toolbarn
Toolbarn has great bundling and packages. It is ideal for the craftsman who is just getting started as well as the expert who knows what he wants. With options to shop by brand or category, Toolbarn is easy to navigate and even easier to order from. 
Key benefits of shopping from Toolbarn include flash sales with deep discounts, the transparent BarnBucks loyalty program, and easy access to parts schematics. It is impossible to find schematics in stores like Amazon.
It is perfect for buyers who like to get all their products from the same store. The loyalty program ensures that your purchase volume is rewarded. It is hard for me to commit to ToolBarn, though, because its customer service is hit or miss. In some instances, it is very responsive and helpful. In others, it is practically absent. 
Still, I know I can check out Toolbarn when I need abrasives and other non-tool-related items that are absent from Amazon. And since the tools shipped by the site are genuinely backed by the brands they sell, there are virtually no chances of getting scammed. 
Their shipping delays can be a problem if you need something urgently. So avoid getting anything from Toolbarn if it is urgent.
My criteria for shopping at Toolbarn are: 
The item is backed by a brand I trust. 
It is priced better than Amazon.
It is unavailable on Amazon and Home Depot.
I don't need the product urgently.
I will not need to return it.
7. Tool Factory Outlet
Tool Factory Outlet is a hybrid store that offers pneumatic tools, hand tools, power tools, and work gear, among other products. It has a wide, impressive inventory of products that are perfect for woodworkers. From DeWalt to Hitachi and Klein Tools to Milwaukee, this store has many brands across different tool categories. 
But my main reason for buying it is evident in its name; it is a factory outlet. Factory outlets usually sell products at factory or wholesale prices but for individual units.
What other tool shops would pay per saw blade when ordering 1000 table saws? That is what you would pay per blade when getting a single unit. This can make quite a difference.  
There are also a few things the Tool Factory Outlet can improve. Its delivery speed is not nearly as good as Amazon's. In other words, stay away if you need something urgently. Aside from that, the website is clunky and the navigation experience isn't ideal, but that's just nitpicking.
Best practices for shopping online as a woodworker:
If a deal is too good to be true, it probably is. 
Make sure to look at the reviews and ratings.
Look for fake review red flags like subsequent positive ratings once a year with no other purchases.
Order tools before you need them.
Anything can be discontinued at any time, so don't run short on spare change.
Final Thoughts – 7 Greatest Online Woodworking Stores
There are plenty of woodworking stores, both offline and online. Amazon and Home Depot account for a majority of my purchases. Whether you choose Amazon or pick a different online store, the choice is yours. My advice is to find a few stores you can trust and stick to them.