If you have the budget to buy only one router for your workshop, the variety of routing devices on the market can be confusing, especially when they seem to serve different purposes. You don't want to get a router only to find out that you cannot use it for the main task you got it for. It is crucial to learn the difference between two of these categories.
A plunge router is a routing device where the router bit connects with wood after it is plunged. In contrast, a trim router has a fixed base and doesn't require plugging. Another difference is that the plunge router is a two-handed device while the trim router is operated with one hand.
In this article, you will learn more about the individual differences between trim routers and plunge routers alongside the contexts for which each one is perfect. More importantly, you will discover a router that you can use for plunging (detailing, tracing, etc.) as well as trimming (edge work, cutting, etc.).
But before that, let's go over the key factors that set apart the plunge type and the trim variety.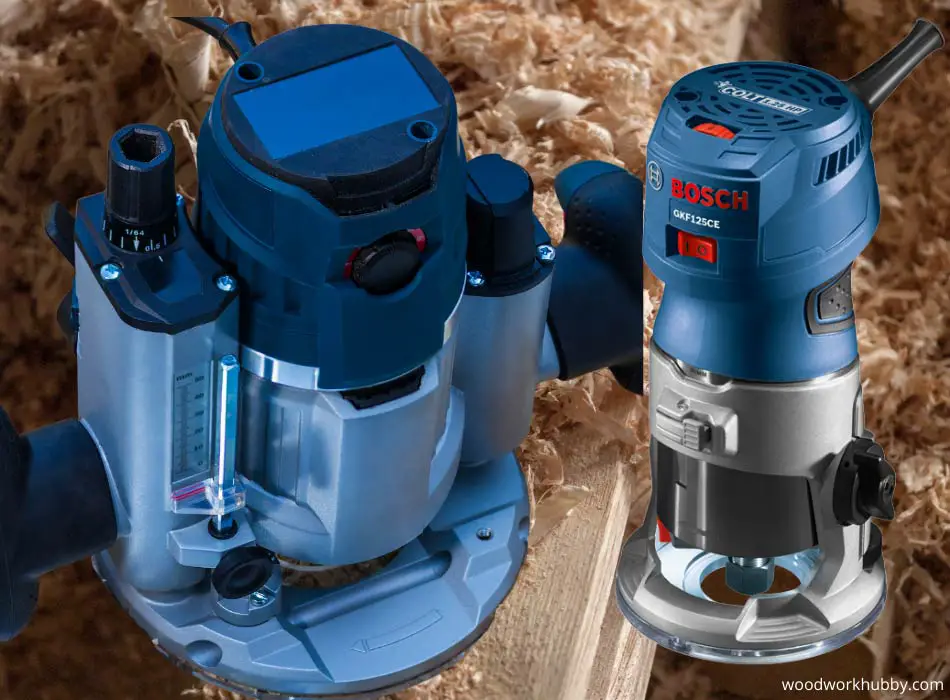 What Is the Difference Between a Plunge Router and a Trim Router?
The difference between a plunge router and a trim router is that of size and router-to-base movement. A trim router is smaller with a fixed base, while a plunge router's base is relatively mobile, with the router bit moving past the base as far as the stop rod allows.
This results in a few functional differences between the two routers. The fixed-base variety is limited to trimming the edges, while the plunge router is better for working on the surface. The size difference also impacts the power usage of the two routers as well as their cost.
The table below covers the differences between trim routers and plunge routers.
| Plunge Routers | Trim Routers |
| --- | --- |
| Require both hands to operate | It can be used with one hand |
| The bit is behind the base until plunged | The bit is protruding past the base before starting |
| Can provide a predictable starting point | It should be used for work where the finishing point evens out the starting point (trimming, side-polishing, etc.) |
| Are more expensive | Cost slightly less |
| Most experts consider them essential for a workshop | Not considered an immediate essential for most workshops. |
Table showing differences between plunge and trim routers
This video goes over the functional differences between having a fixed base (which trim routers have) and a plunge base (which plunge routers) have.
What Is a Trim Router?
A trim router is a smaller version of a fixed-base router, which can be used to trim lumber. Unlike a plunge router, this device has fewer applications as it doesn't give you enough control to make a clean start.
It is easier to replace with any sharp-cutting rotary tool that can produce a clean edge. One of the more common replacements for this tool is the jigsaw which outperforms routers when it comes to cutting curves. The trim router is much better at shaving edges to downsize a sheet, especially if the work is angular (trimmed in straight lines).
| Pros of Trim Router | Cons of Trim Router |
| --- | --- |
| They cost less than plunge routers | They are too small for certain tasks, including trimming (for larger wood sheets) |
| They are easier to use on the edges | They don't allow a clean start |
| They are better at trimming edges | They don't produce the exact same result each time  |
| They consume less electricity | They are harder to use for detailing |
| They are very precise and reduce the chances of human error | They can't be used in the center of the sheet |
Table showing pros and cons of Trim routers
What Is a Plunge Router?
A plunge router is a router with a base protruding beyond the bit. For the bit to touch the project surface, one needs to plunge the router. The starting position of the bit allows a woodworker to adjust where the router makes contact with far more precision.
When you use a fixed base router in the center of a sheet, you have to place a fast-rotating router bit at a specific point with an impossible degree of accuracy to start clean. A plunge router starts more 'calmly' as the base is the first point of contact. Once the base is firmly on the surface, the router can be plunged while spinning, resulting in a clean start.
The adjustments on the plunge router are dictated by a stop rod and a turret. During the adjustment stage, the router is not connected to power or turned on. With the router switched off, you can plunge it until the router bit makes the desired contact with the surface. 
| Pros of Plunge Router | Cons of Plunge Router |
| --- | --- |
| They allow a clean start | They can be heavy |
| They can be used for detailing tasks | They lose their balance around the edges |
| Their depth is predictably repeatable across multiple sheets | They can be slightly more expensive. |
| They are easier to get than single-handed trim routers | The adjustable base can come loose and become unstable. |
Table showing pros and cons of Plunge routers
Then the stop rod is adjusted till it hits the Tourette, which stops it and the router bit from going any further. Once the stop rod is locked in place, the woodworker knows that no matter how hard he plunges, the bit will go exactly the distance desired for the detailing work.
Trim Router vs. Regular Router. What's the Difference?
Now that you know how trim routers and plunge routers are different, you might wonder which one is considered the standard. The trim router is farther from the mainstream routers, and if you ask someone to get you a router, they're very unlikely to bring you a trim router.
A trim router is smaller than a regular router and has a stationary base. A regular router requires two hands and can come with a plunge base or a fixed base. A standard fixed-base router is closer to a trim router than a standard plunge router.
It is possible to use a fixed router for trimming and edge work even if the device is not expressly labeled a trim router. For larger sheets, the fixed base router is far more preferable than a trim router because the extra weight of a regular router is beneficial for sturdier lumber.
For shelves and cabinets, it is hard to replace a trim router with any two-handed routing device.
Can You Use a Trim Router as a Plunge Router?
In general, a trim router cannot be used as a plunge router as its base is not made to plunge while the router is in operation.
Because trim routers aren't confined to trimming only, they're often referred to as compact routers. Instead of looking for a "plunge base for the trim router," you should search for a "plunge base for compact router" or a "plunge base for a hand-held router."
DEWALT Plunge Base offers a high degree of control and is made with high-quality materials, brass, and case-hardened steel. It has a die-cast base with reliable precision that has earned it a global average rating of 4.8 out of 5 stars from over 2000 reviews and ratings.
What Can a Trim Router Do?
A trim router can trim excess wood and create decorative edges in wood using a variety of router bits. It can also be used to cut curves but only by experienced woodworkers. If you attach a plunge base to it, the hand-held router can cut patterns and grooves.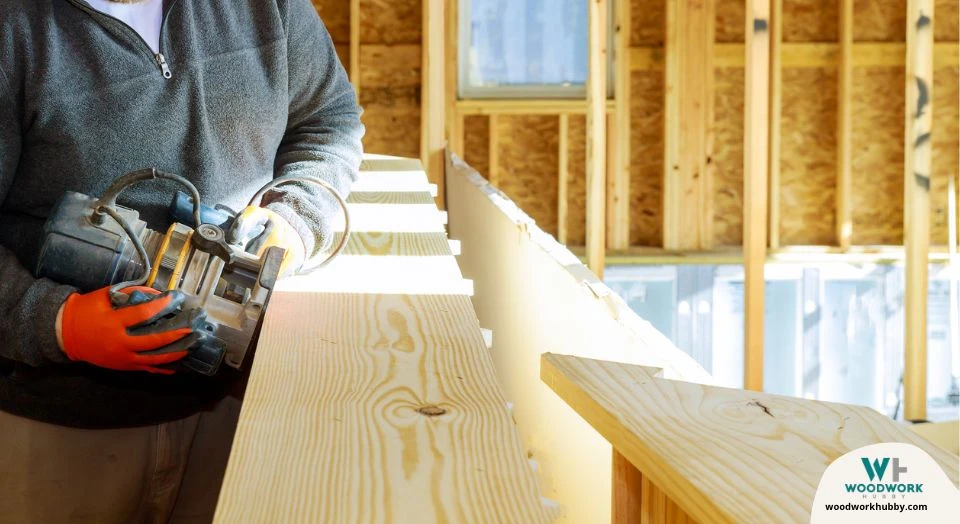 If you want to see how far you can stretch the usability of a trim router, I highly recommend checking out this video.
Can You Use a Plunge Router for Edges?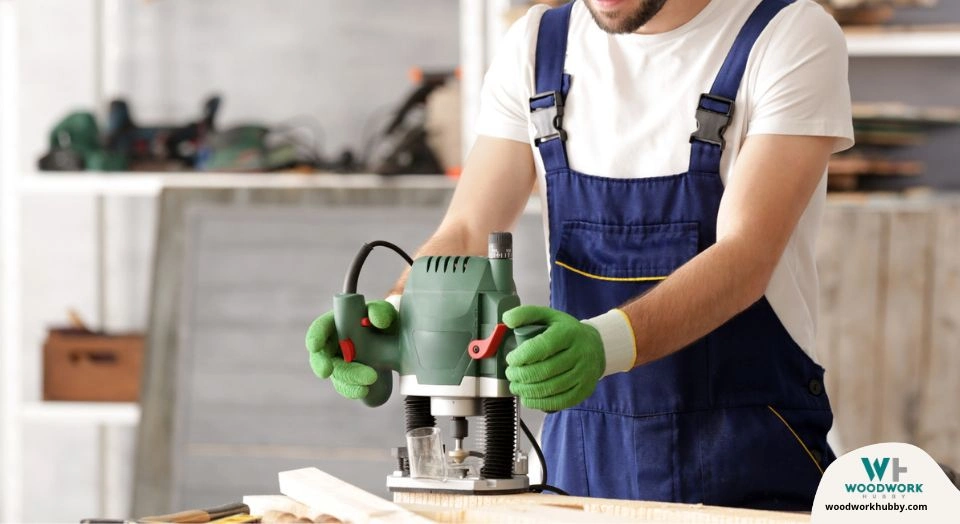 A plunge router can be used for edges and because these are larger machines, care should be taken to keep the router straight and balanced. The plunge router is hard to balance on its edge, which can prevent it from making a clean cut.
To use a plunge router for edges, you need another slab of wood to balance the router base. Upon plunging, the router dives into between the wood sheets but touches the edge of one. To avoid this hassle, you can get a fixed base for the router if the router base is variable.
On average, it is easier to use a plunge base with a fixed router than it is to turn a plunge router into a fixed-base router. That is why one of the wisest shopping choices regarding routers is to get an adjustable base router.
Is a Plunge Router Better Than a Fixed Router?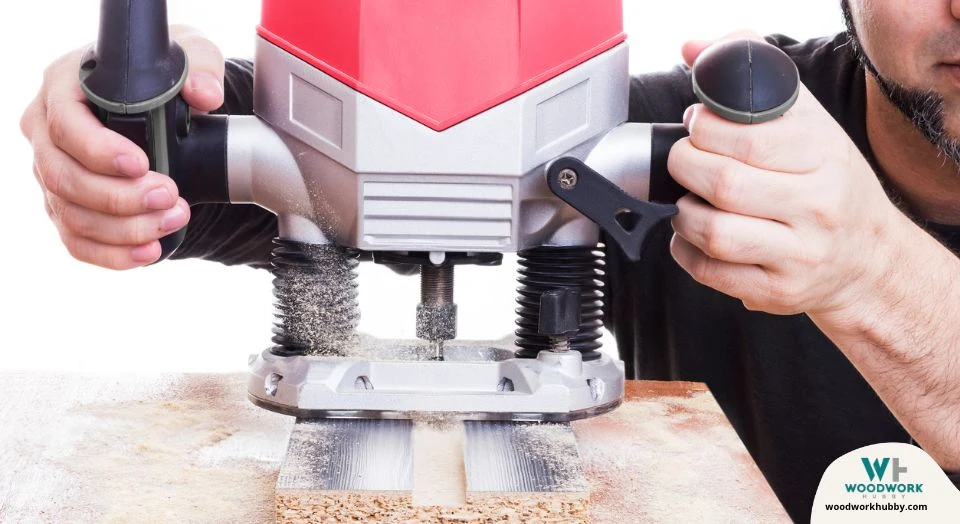 A plunge router is better than a fixed router at surface-center detailing, while a fixed router is better at edge-cutting. An adjustable base router is better than both because it can work as a fixed base router as well as a plunge base one.
How ideal a router is for your workshop is dictated mostly by what you want out of the device. Both routers feature motors that spin the router bits. The base, fixed or plunge type, facilitates the different uses of a plunge router.
Best Adjustable Base Router
If you have the budget for a single router, then it is better to get the variable base kit instead of choosing between a trim router and a plunge router. The variable router kit might cost slightly more than either of the routers, but it costs less than the price of two routers while providing the functionality of two separate routing devices.
This is one of the routers I use and highly recommend for your shop.
DEWALT Router Fixed and Adjustable Base Kit is the best router to get if you cannot decide between a plunge router and a fixed router. This router kit features a motor that powers the routing action and two bases that allow you to perform detailed tasks and edge work perfectly.
DEWALT Router Fixed and Adjustable Base Kit
Best router option to get.
Provides the power to rout smoothly through the toughest hardwoods
features electronic variable speed with full feedback control
Micro-fine, the depth-adjustment ring provides precise depth adjustments in 1/64-inch increments and adjusts vertically for a constant switch/cord set location
4.7 ⭐⭐⭐⭐⭐
It has variable speed, which is crucial for a new woodworker. Routers, despite not having exposed blades like most mechanical saws, are dangerous because they rotate at a much higher velocity. Starting with tasks that require low routing speed and using this router at a low rotation velocity setting can help you safely start using the device.
One of the most praised aspects of the DEWALT router is its soft start. The more abruptly a router starts, the more of an expert you need to be to handle it. No wonder a sizeable number of this product's 1300+ reviews refer to its soft start.
The kit also features a dust collection mechanism that draws up dust from the column, preventing sawdust clouds. The manufacturer claims that the collection system removes 95% of the dust. In my experience, it is around 80%, which is still excellent. 
Not only is the immediate dust collection better for surface clarity, but the router design is also ideal for bit visibility. If you can't see the bit, it's harder to work on finer details. All in all, the adjustable base router kit is quite good for trimming and plunging, and its collective rating (4.7 out of 5 stars) is consistent with my experience.
What Is a Collet on a Router?
A collet on a router is the tube that holds the router bit. A collect is a small cylindrical tube with shallow slots cut in it which compresses as the router nut is tightened, and in turn, holds the router bit firmly in place.
The collet is not adjustable and has to be accounted for when setting up the router's plunge-action (adjusting the stop rod). Otherwise, the collet can be ignored as long as it doesn't interfere with the routing action. For the most part, the router bit protrudes far enough part the collet that there is little to no interference.
Final Thoughts – Plunge Router vs Trim Router
A plunge router is a different iteration of routing devices than the fixed base ones. The plunge variety is better for detailing, tracing, and surface-center work because it allows a stable start resulting in a clean beginning and finishing point.
The trim-type routers allow more control over edge work and are often operated with a single hand. You can get a variable router kit to get both the uses with a single motor and router.