As a woodworker, I have used ash wood in some of my projects, and long have I discovered that it is resilient and is among some of the hardest lumber options. It is reminiscent of Oak, though it comes in a wider range of options. But if you're a carver looking at a block of Ash as your next canvas, you might want to pause.
Ash is not the best for wood carving because it is very hard to cut into with most manual carving tools. It has open grain and isn't as weather resistant. It requires carving along the grain, which restricts many carvers. Still, it is great for other types of woodworking, including chainsaw carving.
In this article, you will learn 10 things you need to know about Ashwood, including how it can be carved and what its benefits are. You will also find out a method to use a manual chisel and gouge with Ashwood.
By the end of this post, you will know not only what woodworking methods work well with Ash but which alternative wood types are easier to carve with limited tools.
1. Ash Is Stronger Than Oak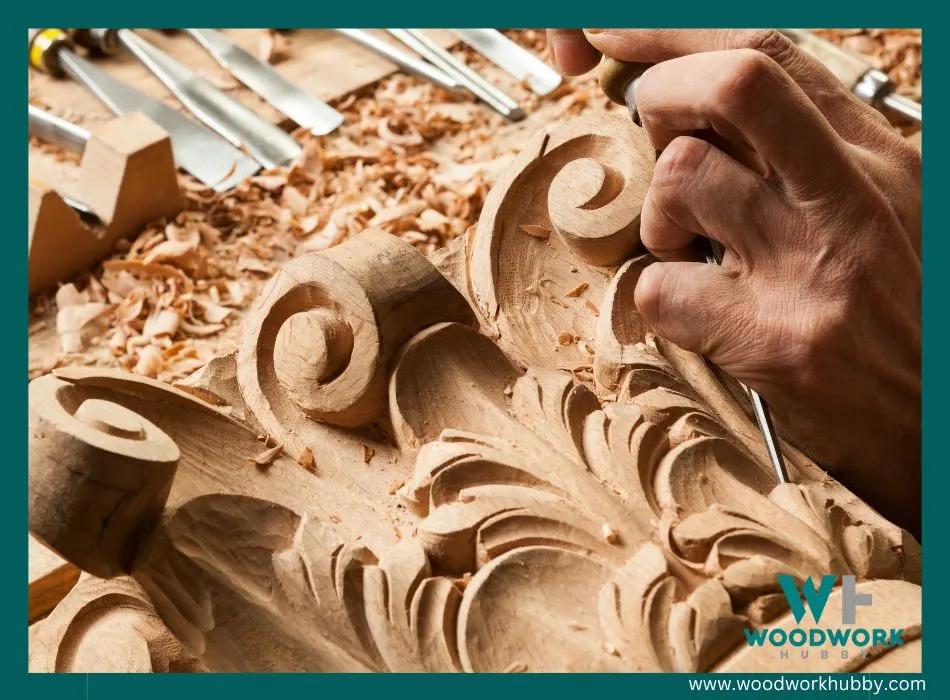 Oak is considered one of the most durable hardwoods but is popularized mainly because of the prestige associated with Oak furniture. Ash is just as hard as Oak, which has two potential meanings for wood carvers. 
For the advanced carver, this means that his carvings will last longer on Ash lumber. For a novice, this means that he must steer clear of Ash. It is harder to detail on lumber that has Janka hardness north of 500 lbf.
2. Ash Is Among the Cheapest Hardwoods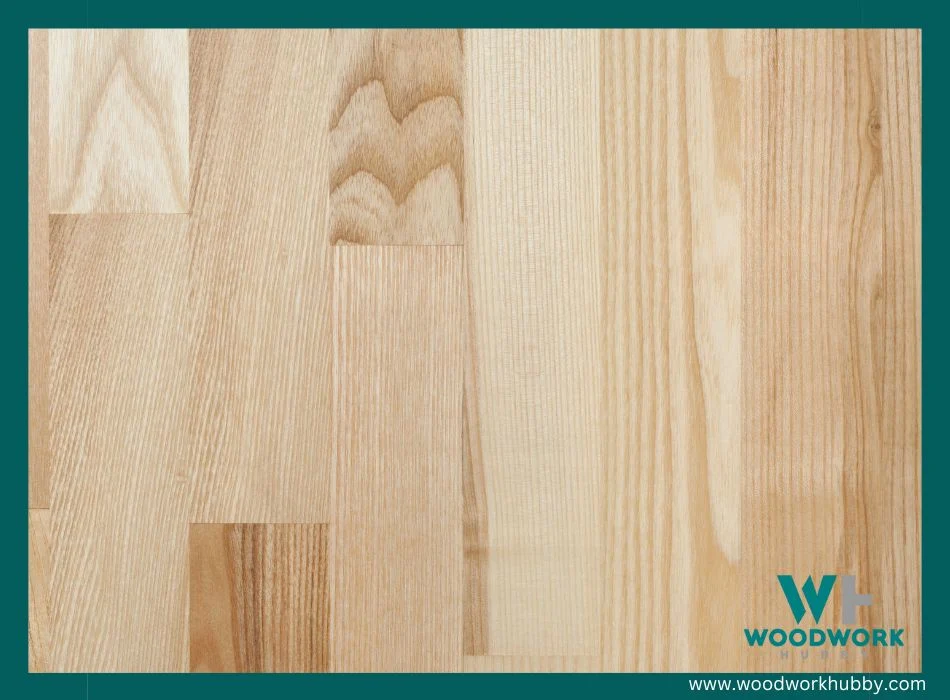 While some varieties of Ash are comparable to Oak in Janka Hardness, that does not mean their prices are the same. Ash is considered to be the cheapest domestic hardwood in the pacific northwest and is certainly the cheapest in its Janka bracket.
Ash is cheaper than white Oak and is even considered an alternative in some instances. Functional woodcarvers can find the cost savings beneficial from a business perspective.
3. A Majority of Ash Wood Types Aren't Used in Woodworking
Ash wood is not just one type of wood, though most ash lumber has a few predictable characteristics. There are over two dozen types of Ashwood. More specifically, there are 14 different types of ash woods. 
They vary in appearance, hardness, and stem thickness, which makes some of them better fitting for specific projects like furniture than others. And the same variations make wood from most ash trees worthless from a woodworking perspective.
Here are different types of ash wood and a few noteworthy things about each variety.
| Ash | My Observations and Notes |
| --- | --- |
| | |
| Black Ash | This type of Ash looks dark with black heartwood and milky, wide-grained sapwood. |
| White Ash | Commonly used by expert woodcarvers, this is the visual opposite of black Ash. Its sapwood is wide but harder to point apart from heartwood in many cases. |
| Blue Ash  | It is used to extract blue dyes and is slightly less durable than white Ash. |
| Green Ash | Visually similar to white Ash and might even be sold as white Ash by dishonest merchants |
| Pumpkin Ash | With 990 Janka hardness, this lumber is easier to carve into that White Ash.  |
| Japanese Ash | This ash tree has a 3D grain pattern, with peanut-shell-like dimples across the surface. |
| Common Ash | This is the most commercially lucrative type of Ash to produce larger projects like furniture. |
| Oregon Ash  | With usage possibilities short of no other ash three, this Ash is in too short a supply to be distributed as widely as white Ash or common Ash. |
| Manna Ash | The lumber of this ash tree is not used for furniture-making, but its essence is used for medical purposes outside America. |
| Raywood Ash | Raywood ash is sometimes used in medium-term cabinet-making. Its value and uses do not extend past this. |
| Arizona Ash | This Ash has a smooth exterior and a light grey color. It can be used for carving projects and is easier to obtain for a low price. |
| California Ash | It can be used for decor projects but is generally not valued as lumber |
| Mexican Ash | This Ash is valued for its appearance but not its durability or material. It is also a good wood to use for decor projects. |
| Florida Ash | It is not possible to use this tree's wood for carving or any other woodworking purpose because of its multi-stemmed growth. |
Table showing different types of ash wood and a few noteworthy things about each variety.
4. Ash's Grain Is Similar to That of Oak
White Ash is said to have a grain similar to that of Oak. That means in two side-by-side carvings painted uniformly, it would be hard to tell which one is Oak and which one is Ash.
In practical projects like furniture and cabinetry, the difference matters but in visual projects like carvings and sculptures, Ash substituting Oak isn't just plausible but is also commercially smart.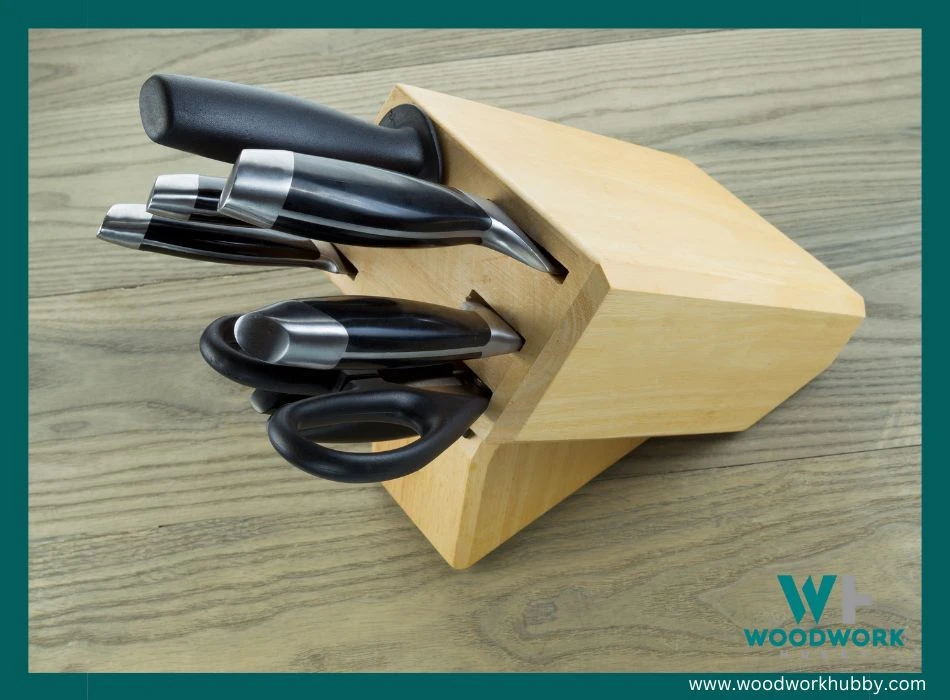 5. Ash Lends Itself To Bend Lamination
Bend lamination is a woodworking method that entails slicing wood into sheets thin enough to bend and gluing them back together in a bent position to achieve a curved structure. For woodcarvers making elaborate, larger-than-life sculptures, such techniques can be valuable.
6. You Can Steam Bend Ash With Ease
If you don't know how to bend laminate wood, you can use steam bending to make Ash more flexible at a higher temperature. This makes Ash more malleable, and it can be used for knotting, curve-fixing, and similar purposes. While this does not fall under wood carving, it can go hand in hand with it.
7. White Ash Burns During Chainsaw Carving
Chainsaw carving is an advanced carving technique. To some, it is a different artform from traditional woodcarving entirely. Regardless, if you work with lighter varieties of Ashwood, you must remember that chainsaw contact can cause visual burns on the Ash. This is significant if you don't want to paint your carvings.
8. It Is Better To Carve Ash in the Direction of the Grain
The biggest reason why beginner carvers cannot work with Ash is that they have a very hard time detecting and working with the grain. Ash wood is easier to cut when you carve along the grain.
Generally, this entails downward carving, which is often a staple in chainsaw carving. This also explains why Ash is perfect for chainsaw carving.
9. All Adhesives Work on Most Ash
Again, not all Ash is alike, but the types of ash wood generally available at depots work with every type of glue. For wood carvers, this means smaller carvings can be used together to form larger projects.
Ash's ability to accommodate adhesives is also why it can be bend-laminated with ease.
10. White Ash Can Yellow With Time Under a Clear Finish
If you carve wood, you know that you need to coat your carvings in varnish or other waterproof coats to keep them from deteriorating with time.
Before you use white Ash for your next project, remember that it will be yellow under a clear coat after enough time passes. And if that's not conducive to your project, you might want to opt for alternative lumber.
Is Ash Good for Chainsaw Carving?
Ash is a great wood for chainsaw carving because it is firm and can take punishment without entirely falling apart. Chainsaw carving entails using a high-velocity chainsaw to remove pieces from a block of wood.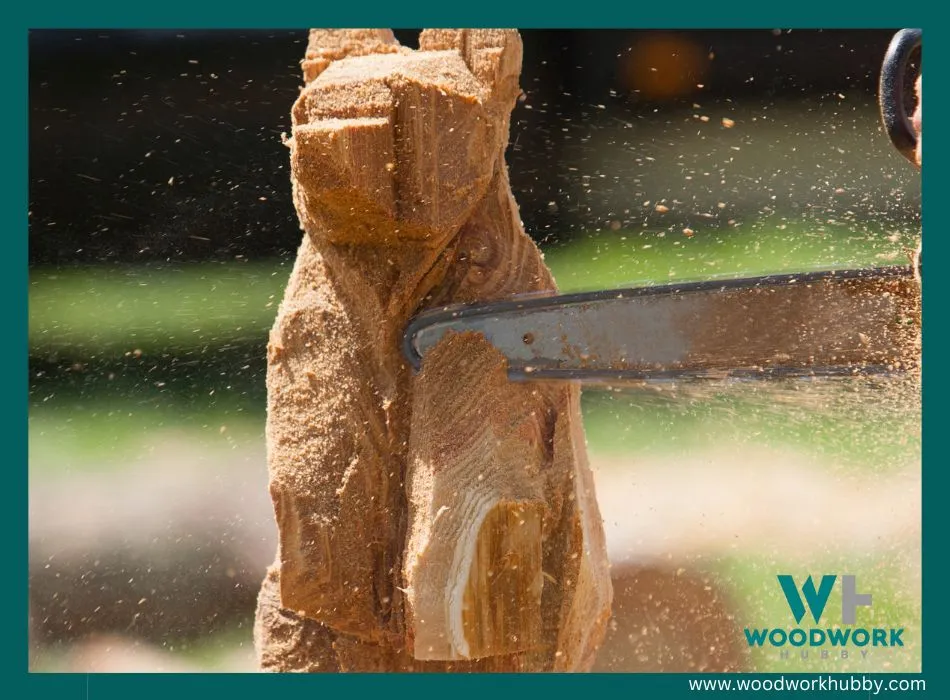 Wood that deteriorates or flakes, when brought under a fast-moving or oscillating blade, wouldn't be better for chainsaw carving. Chainsaw carving is much more angular and requires straight cuts on hard lumber.
Moreover, Ash is supposed to be cut along the grain in a downhill fashion, which is easier to do with a chainsaw than with hand-carving tools.
Is Mountain Ash Good for Carving?
Mountain ash is also called common Ash or European Ash. It has very high workability and is good for all types of woodworking, including carving. However, it is very difficult to hand-carve with beginner hand tools, especially over a short period.
Hand tools can be used for etching and detailing, but advanced tools must be used for carving.
Is Ash Wood Good for Spoons?
Spoons are hand-carved with curved knives, which don't work well on high-moisture Ashwood. Another reason ash wood is not a great choice for carving spoons is that spoon projects fall short of the ideal ash carving projects.
A great project to carve with Ash is supposed to be: large, mainly aesthetic (not functional), and carved with power tools. If you are using a Dremel to carve spoons, you can technically carve a spoon.
And with appropriate coating, it would even be usable. However, that wouldn't make sense when alternative wood types like willow can be carved more easily.
Is Ash Wood Good for Anything?
Ash wood is good for a range of functions, including cabinetry and flooring. It is most prominently used in tool handles, baseball bats, and hockey sticks. While this wood doesn't lend itself easily to hand carving, it is perfect for woodturning.
Woodturning is a decent bridge between power carving and hand carving wood. For woodturning, a block is set to rotate on a lathe, and a manual tool is used to chisel out and carve details and shapes into the turning. I have written a post elsewhere on whether wood carving tools can be used on a lathe.
What Wood Is Best for Wood Carving?
The best wood to start wood carving is basswood, though it is not the best wood for a carving to be made of. Durable carvings are made from wood that is tough to carve. Butternut strikes a decent balance between durability and carving ease.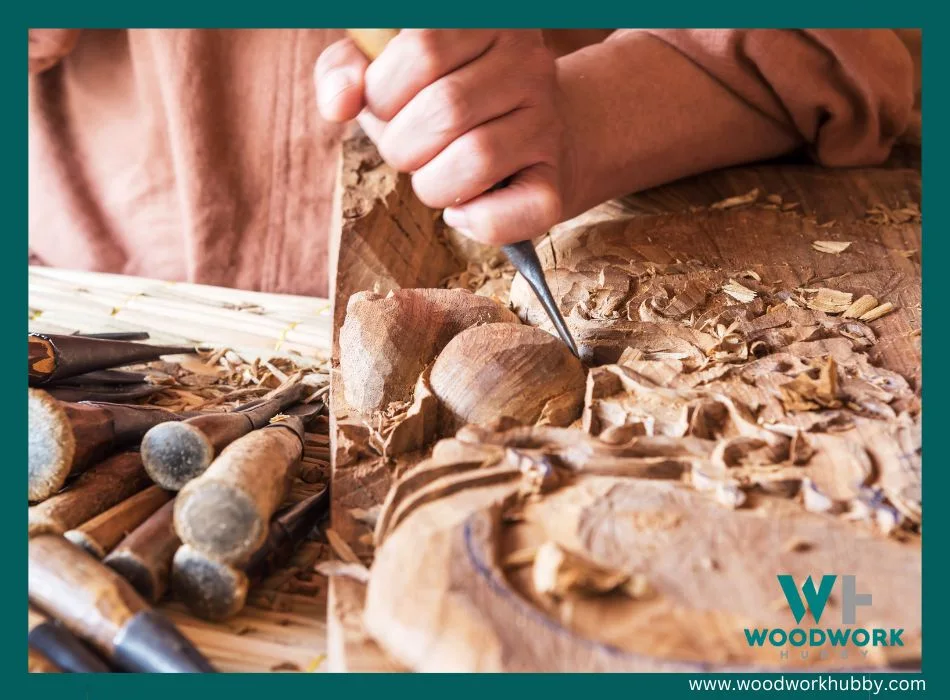 | Carving Method | Best Wood Type for Carving |
| --- | --- |
| Whittling | Basswood – Easy to slice into and can be smoothed with a whittling knife |
| Hand Carving (whittling and other techniques) | Aspen – Easy to chisel but puts up with angular carving as well. |
| Dremel Carving (type of power carving) | Black Walnut – Is durable and doesn't burn under a Dremel tool |
| Chainsaw Carving | Ash – It is harder than Oak and can be carved broadly along the grain with a power tool. |
Table showing carving methods and the best wood type for each carving.
What Is the Softest Wood To Carve?
Balsa is the softest wood to carve and is even easier to work with for beginners than basswood, which is widely considered the standard for beginner carving and whittling projects. Moreover, balsa is cheaper than basswood and puts up 10N less resistance when carving.
Is Ash Good for Whittling?
Ash is incompatible with whittling because it is a hardwood, and whittling requires manual work with a whittling knife. Ash can be carved with power carving tools, which aren't used in whittling and beginner-level chiseling methods.
Other Woods Good for Carving That Compare to Ash
| Alternative Wood | Why it is good for carving  |
| --- | --- |
| White Oak | Has a beautiful, well-defined grain pattern. Its tinier pores make carvings derived from it far more durable. |
| Butternut | Looks just as pale as white Ash but is a lot easier to carve into |
| Black walnut | A dark alternative to black Ash. A lot easier to carve with hand tools |
| Pine | Pine is much softer than Ash yet is quite practically durable. It is a good choice for manual carving. |
| Cedar | Cedar can compare to pale varieties of ash wood in appearance and is much easier to whittle. |
| Maple | Maple is harder than most hand-carving woods and is closer to Ash in that regard. But its straight grain makes it excellent wood to carve with hand tools. |
| Basswood | Basswood is softer and easier to carve, though it isn't as long-lasting as well-coated common Ash. |
| Birch | Birch has a Janka rating of 1,260, coming pretty close to white Ash's 1,320. Still, it lasts longer than Ash carvings. |
| Willow | Willow is much better for carving spoons than Ash because it doesn't have as much moisture content. |
| Horse Chestnut | It has a soft texture that makes it a much better candidate for carving than common, white, or black Ash. |
Table showing other woods that is good for carving and why is it good for carving.
Is Ash Difficult To Carve as a Beginner?
Ash is difficult to carve as a beginner because beginner tools are insufficient for Ashwood carving. Ash has a Janka hardness that exceeds 1,320 lbs, while basswood (beginner material) has a 410 Janka hardness rating.
For wood to be easy to carve for a beginner, it must be:
Easy to cut into – The easier time a beginner has carving into lumber, the more he can focus on the trajectory of his carving. With harder material, he has to spend a lot more time trying to cut in. 
Not too flakey – Flakey wood is generally not good for carving. It is especially difficult for beginning carvers.
Easier on the hands – Wood that is too hard can hurt a novice's hand. Novices grip wood too firmly when carving into it. This is okay with Bass but becomes problematic with harder carving lumber.
Beginners should work with basswood until they have sufficiently mastered shaping and detailing. Ash is good aspirational lumber to have for one's later work. It is one of the worst woods to get started with as a novice carver.
Recommended Products made of ash wood and carving.
Recommended Products made of ash wood and carving:
Final Thoughts – Is Ash Good For Wood Carving?
Ash wood is good for woodworking but not carving. If you insist on carving Ash, you will need to take up power carving and be very diligent with weatherproofing the finished sculptures. Still, it is advisable to use Ash for woodturning instead of carving.