A Cricut machine is a very useful tool that can expand the possibilities of what you can manufacture. It is a multi-material cutting device that can help you make anything from home decor to kids' toys. You can use the machine for multiple wood projects.
Some handy Cricut wood projects include puzzles,cabinet-front veneer, personal signage, coasters, and bookmarks. Any wood project that requires precise etching or cutting can be produced with a Cricut machine.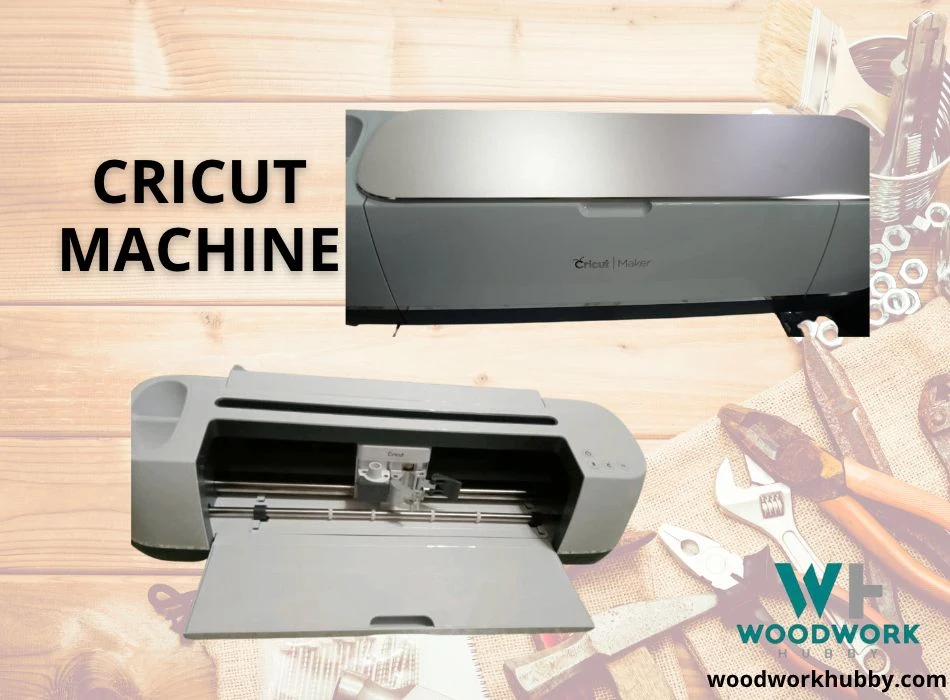 In this article, you will discover 19 great Cricut project ideas, including the following:
Graffiti stencils
Closet Dividers
Wooden Bookmarks
Kids' Shape Puzzle
Desk Organizers
Coin Bank
Wood Stamps
Tabletop Decor
Etched Earrings
Table Numbers
Christmas Tree Ornaments
Name Sign
Large Scrabble Tiles
Coasters
Tags
Jigsaw Puzzle
Layered Art
Event Banner
Cake Decoration
What is a Cricut Machine?
A Cricut machine is what a printer would be if it cut material instead of imprinting ink on it. The machine is used to cut shapes into paper, craft material, vinyl, and other thin surfaces that would otherwise need a knife or a scissor to cut.
A Cricut machine can be used for multiple functions based on the material it is being used on. Its range of functions is greatest with paper, but it can also cut alternative materials as well.
Can You Use the Cricut on Wood?
Cricut's non-portable Maker and Explore versions can cut wood. Portable Cricut machines like Cricut express and Cricut joy don't have the room or the type of blades to cut wood. The type of wood Cricut maker and Cricut can cut includes, Basswood, Balsawood and wood Veneers.
What Can a Cricut Do With Wood?
Some Cricut machines are capable of cutting wood, while others are good enough at engraving and etching on wood. This opens up plenty of possibilities for woodworkers and DIY project builders. Cricut cannot replace woodworking tools but can be as effective as some engraving tools.
What Wood Works Best for Cricut Maker?
Basswood works best for the Cricut maker as it is soft enough to be cut by the Maker's blade and is easily available. Moreover, basswood doesn't cost as much as some other softwoods. It is also available in easy-to-use sheets that go along with a Cricut maker.
Cricut Basswood Natural Sheets are sold by Cricut's own official store. This proves that not only can Cricut Maker cut basswood but that basswood is one of the best wood types to use for Cricut. It has over 850 reviews and ratings with a global collective average of 4.4 stars on a 5-star scale. 
There are also thicker sheets available. The material that goes into the Cricut maker doesn't need to be made by Cricut. It just needs to be soft enough to be cut by the Maker's blade and slim enough to enter the material slot.
What Can I Make With Wood on Cricut Maker?
You can make veneers, pattern art, cabinet etchings, signs, jewelry, decor, and toys with wood on a Cricut maker. You can also produce engraved designs on sturdy wood. A Cricut Maker will not replace your woodworking tools but will add precision to your woodcraft and expand the possibilities of what you can pull off in a limited time.
19 Cricut Wood Projects for Any Skill Level
In this section, we will go over some ideas for wood projects you can implement with a Cricut machine. The basic method will be briefly covered alongside possible variations of each project. Feel free to improvise and improve!
Graffiti Stencils
Graffiti is an art form that the mainstream has been conscious of and fascinated with since the 90s. Artists like Banksy have made an impact on millions, and today many youngsters want to emulate visual artists who paint pictures with spray paint. Graffiti uses stencils to produce layered and monochrome art. A flat 2-d shape border or a pattern cut into a slim non-permeable sheet can be used as a graffiti stencil.
A Cricut maker, alongside a knife, can be used to cut out letters, shapes, and image borders to produce graffiti stencils. In fact, any pattern that you cut out of a Cricut machine is a pattern for which the graffiti stencil remains in the leftover sheet.
Closet Dividers
Closet dividers can be used by bachelors, couples, and families. These are handy organizers that can separate colored laundry from plain laundry, men's clothes from women's clothes, and bottoms from tops.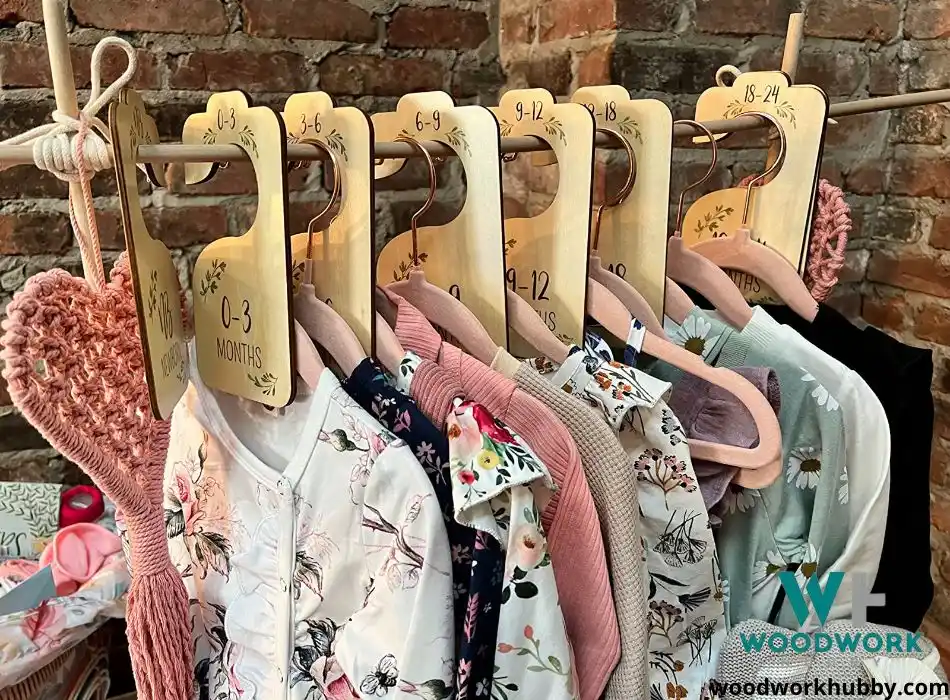 The particular dividers that can be crafted on a Cricut machine are the hanging kind. As long as you cut a hook out of a flat wood surface, it can be used as a hanging divider. Woodburning (also possible on Cricut machines) can be used to produce a design that doesn't look as blank.
Wooden Bookmarks
Believe it or not, physical books still exist. And as long as people continue to read books, there will be two types of readers. The ones who ruin a page every time they stop reading, and the ones who use bookmarks. Bookmarks are usually flat, and that makes a Cricut machine perfect for bookmarks made with any material.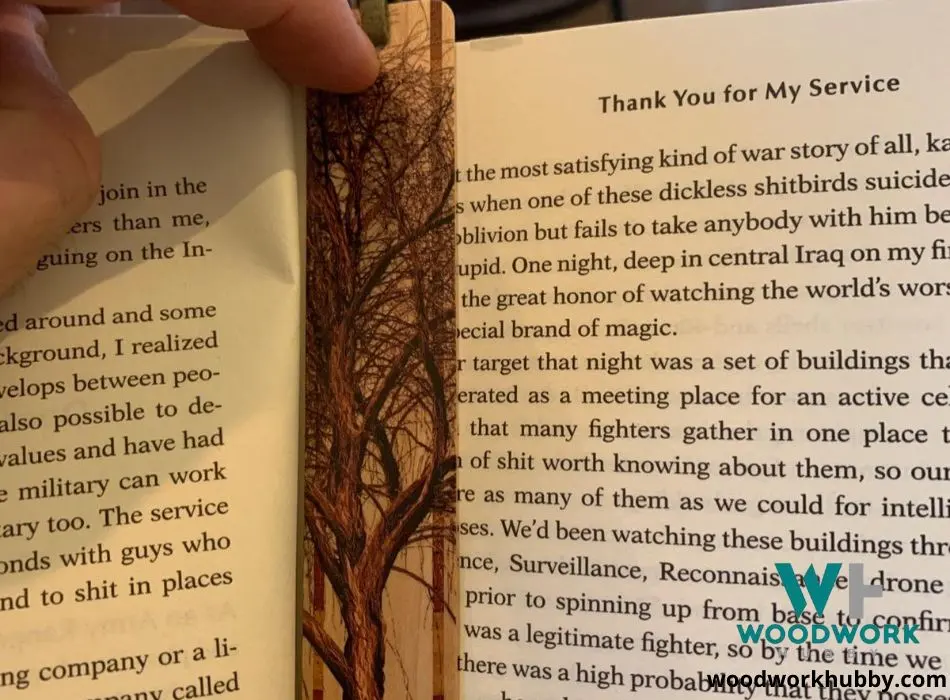 Since Cricut can be used to cut wood, wooden bookmarks are fairly straightforward. A slender flat strip of wood needs to be cut to make the basic bookmark. A pattern can be etched across the body of the bookmark.
Kids' Shape Puzzle
Physical toys are far more beneficial for kids than tablets and screens, and one of the key reasons for this is the stimulation and development of senses that comes with physical play. A shape puzzle is a tool that facilitates cognitive development. It can be crafted by cutting out shapes on a flat wood surface. Let's suppose a triangle is cut from a sheet of wood.
The triangle should then be colored, and the wood sheet with the triangle cut out should be glued on top of any other plain wood sheet. This creates a triangle-shaped pocket in which said triangle goes. A sheet with multiple shapes cut out can similarly be used to engage toddlers in a shape-fitting exercise.
Desk Organizers
Most Cricut projects are usually flat objects, but desk organizers are three-dimensional. However, because flat wood pieces can be attached together to produce boxes and small containers, wooden desk organizers are possible.
The boxes and open containers you can make using a Cricut maker have thin walls, which means they can't do much else except hold pens and stationery items. However, similar construction can also be used for small pots that hold artificial plants.
Coin Bank
Another 3-dimensional project that uses a flat surface is a coin bank. You can cut any 2-dimensional animal image, like a panda face, twice, and you will have the two sides of a coin bank. Then you just need wood or other material to bring the two together. The more edges there are in the face, the easier it is to make said coin bank.
Wood Stamps
Not discussed as often are wooden stamps which serve the same function as graffiti stencils but through the opposite method. Where graffiti stencils have holes through which they allow the paint to pass, wood stamps have solid raised letters and patterns that they use to transfer ink.
Wood stamp making entails cutting the same shapes out over and over, then gluing them together to produce a thick enough surface for a stamping pad. The design has to be glued to a handle (which can be made with wood turning).
Tabletop Decor
Any flat surface cut out twice and glued in a criss-cross fashion can stand on its own. This produces countless tabletop decor opportunities for someone with a Cricut machine and a wood sheet. Even flat animal cutouts can be used as table companions. As long as you can paint a flat wood cutout, you can make plenty of tabletop decoration pieces.
Etched Earrings
One of the most common circuit wood projects is the etched earrings, often crafted from wood veneer. A repetitive pattern cut out from wood veneer can be attached to an ear pin or placed on a small ear hoop to make beautiful earrings. Leaves, small mandalas, and flat charms are just a few examples of items that can be placed in multitudes to make fashionable earrings.
Table Numbers
Wedding functions and dinner parties with multiple tables often require table numbers. These are flat number cutouts held up by a slim stick and a thick base. The base and the stick can be crafted using traditional wood carving, while the numbers can be made with a Cricut machine. Table numbers should be painted in the same color and must have a uniform depth to look cohesive.
Christmas Tree Ornaments
Tabletop decor with a hanging hole equals Christmas decor. Of course, the decor must have a Christmas theme for it to fit. The same method can be used to craft hanging decorations of any kind. The two main methods include flat decor and 3-D decor. The flat decor, repeated and glued in a criss-cross fashion, produces 3D decor.
Name Sign
From personal name signs to signage indicating whether a shop is closed or open, the underlying concept is the same: you can cut flat letters out of a wood sheet using a Cricut Maker. With glue and a flat board, the letters can be placed on an alternate material to create a sign. If the material is transparent, like glass, the result is a floating sign.
Large Scrabble Tiles
Scrabble tiles are a concept that uses lettering and alternate materials to produce wall art that mimics scrabble tiles. But it can also be used for actual scrabble. The tiles are basically boards of wood with colored vinyl letters pasted on top. The Cricut machine is best left to cut the vinyl, and the wood, in this case, should be cut using a saw.
Coasters
Coasters are one of the most common functional art products. Any flat surface that protects your furniture from a hot cut or a wet glass is a coaster of sorts. Gluing together Cricut-trimmed wood material can produce coasters. The shape of these coasters can range from angular to circular, depending on the actual design.
Tags
Cricut machines can cut wood as well as burn an impression on it as well. This makes the perfect combination for wood tags. Any flat wood cutout with burned or engraved lettering can be used as a tag. The versatility of this project is such that you can use it for personal name tags, door tags, personal dinner table signage, and shelf signs.
Jigsaw Puzzle
Provided that you have an image printed or painted on a wood sheet, you can use a Cricut machine to create a jigsaw puzzle. The design of the puzzle pieces needs to be downloaded and overlayed on the image before it is ready for Cricut. Any image editor on Fiverr can help you with this. Just send them an image and ask them to "overlay a puzzle pattern on it."
Layered Art
Cricut machines can cut different materials, including wood which means it is an excellent tool for creating mixed media art. Layering different materials cut into specific shapes can produce a beautiful pattern. Wood can be one of the materials or the only material in such art. But if you use a single material to make layered art, you must color each layer differently to emphasize the contrast.
Event Banner
Since the Cricut machine can be used to cut out letters, it is obvious that event banners can be made using the same method. However, there is a small difference between personal signage and a happy birthday wall banner. 
The letters must be cut out individually on large sheets and must have holes on top through which a string can run. This is ideal for informal event banners like birthdays, baby showers, and housewarming parties.
Cake Decoration
Finally, a Cricut project that can be done on any food-safe wood is cake decor. A flat cutout tied to a large sandwich toothpick makes the ideal cake decoration. You can cut out numbers with a Cricut machine to communicate the birthday boy's age. Or you could simply cut out an animal or bird to mark a festive occasion. Just remember to use food-safe dyes when painting the birthday decoration piece.
| Recommended Type of Wood for Cricut machine | Where to Buy? |
| --- | --- |
| Cricut 6X12(4) Basswood Natural | AMAZON |
| Cricut Natural Wood Veneer, Cherry 12×12 | AMAZON |
| Cricut Natural Wood Veneer, Walnut 12×12 | AMAZON |
| Cricut Natural Wood Veneer, Maple 12×12 | AMAZON |
A table showing which type of woods I use and recommend for your Cricut machine and where to buy them.
Check out my article on how long will walnut wood last outside here.
Final Thoughts – Cricut Wood Projects
Cricut maker is a handy tool, and the choices you have when it comes to wood projects are 2-dimensional as well as 3-dimensional. Start with simple 2D cutouts until you are familiar enough with the machine, and incorporate other disciplines like painting to add range to your Cricut wood projects.