If you are interested in woodworking, you have three paths to take. The first is to learn by trial and error. This is called self-education and it is the route I took. The second is learning from online resources, which include Youtube and websites like mine, and the third is going to a woodworking school.
See my list of the best woodworking schools in the world that I have compiled.
The top woodworking schools you can attend are:
Lonnie Bird's School of Fine Woodworking 
Sam Beauford Woodworking Institute
The Chippendale International School of Furniture in Scotland
Grove Woodworking School
Edge City Woodworking School
Rosewood Studio
Ebanista School of Fine Woodworking
The Krenov School of Fine Furniture
William NG School of Fine Woodworking
Barnard Woodworking School
In this article, you will learn more about each one of these schools, including what makes them stand apart, what the course duration is like, and who should enroll.
Moreover, we will get specific about the best schools in other countries as well and discuss remote education and online learning, among other things.
Top 10 Woodworking Schools In The World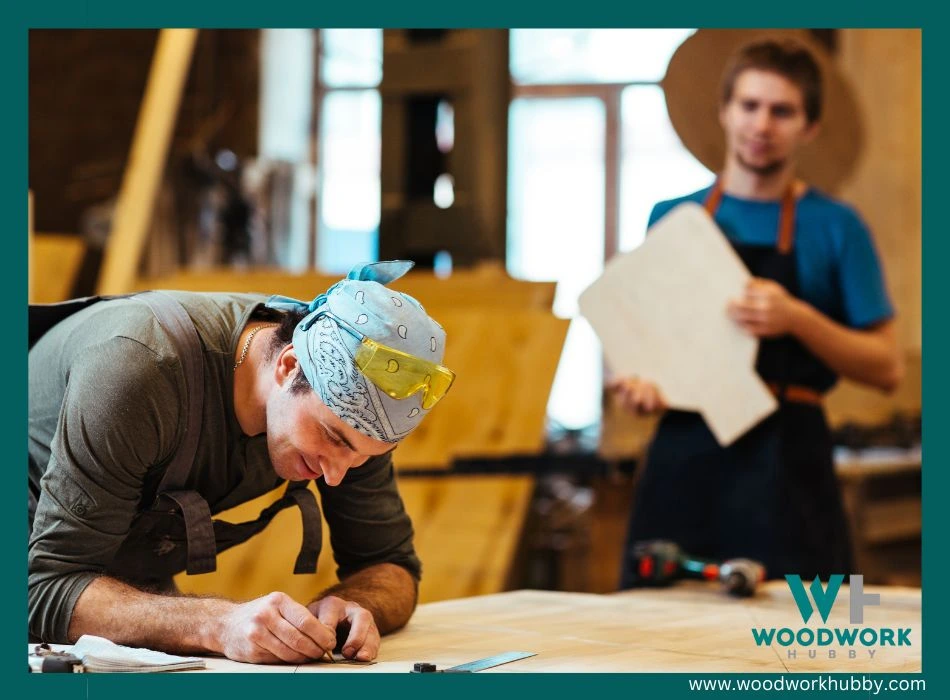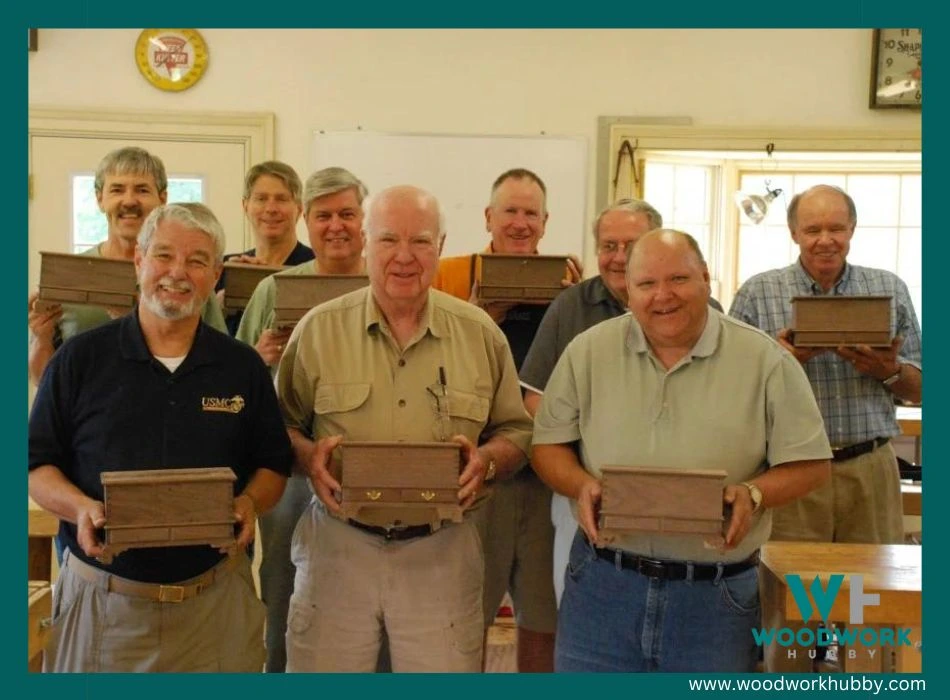 Lonnie Bird's School of Fine Woodworking revolves around the woodworking mastery of Mr. Bird, who has 45+ years of woodworking experience. Given how much I have learned from 20 years of woodworking, I can be certain that someone with Lonnie Bird's caliber can shorten a novice woodworker's learning curve by over ten years of trial and error.
This school is based in Tennessee, where it offers in-person, hands-on education. However, that doesn't mean you cannot benefit from its curriculum if you're not based in the Volunteer State. Lonnie Bird's School of Woodworking offers remote education.
School Highlights:
Remote instruction goes on for 1 year – It takes 6 months to become practically functional at woodworking. 
Project illustrations and plans included – Cut short your learning curve by following plans that gradually increase in their level of difficulty.
3 months to practical results – Students of the school have posted finished cabinets after 3 months of instruction, showing at least 50% accelerated progress compared to self-education.
This institute is a registered non-profit with a very high-brow bend. It is founded by Luke Barnett and Dena Koehn, the latter having graduated in studio arts while the former having a very niche fine chair-making repute in the art and luxury furniture world.
This institute is based in Michigan, and almost all of its positive reviews relate to fine furniture and in-person education.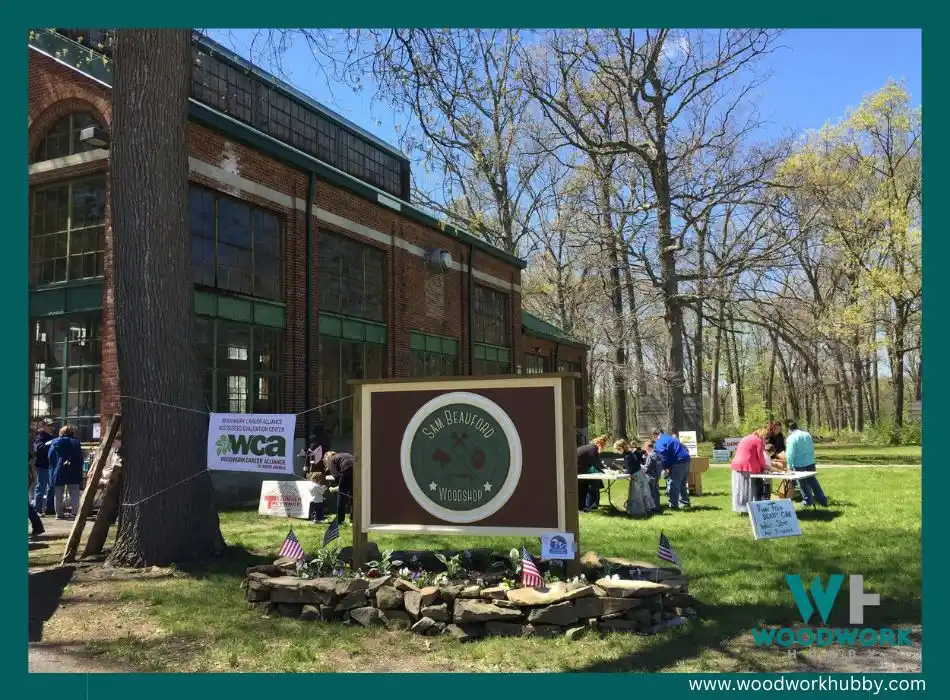 School Highlights:
Learn to make your woodworking work for you – The experience of its founders is embedded into its curriculum. You'll discover how the business of high-end furniture works.
 
In-person education for better results – The training at this institute is hands-on.
 
A multi-faceted approach to niche education – You learn about the art world and functional furniture-making in one place.

While this school is outside the states, it doesn't need you to be away from home for an extended period. One can literally book a course that can be completed within a week-long vacation in Scotland. Student reviews place it at an average of 4.6 to 4.8 stars across different platforms. 
While courses can vary in length, students take the week-long courses most frequently and report finishing 3 to 5 projects despite having no previous woodworking experience. Compared to self-education, this is at least 3 times higher pace.
School Highlights:
Short courses – You do not have to commit to a prolonged curriculum.
 
Streamlined project-driven education – You are taught how to make specific furniture items instead of abstract principles.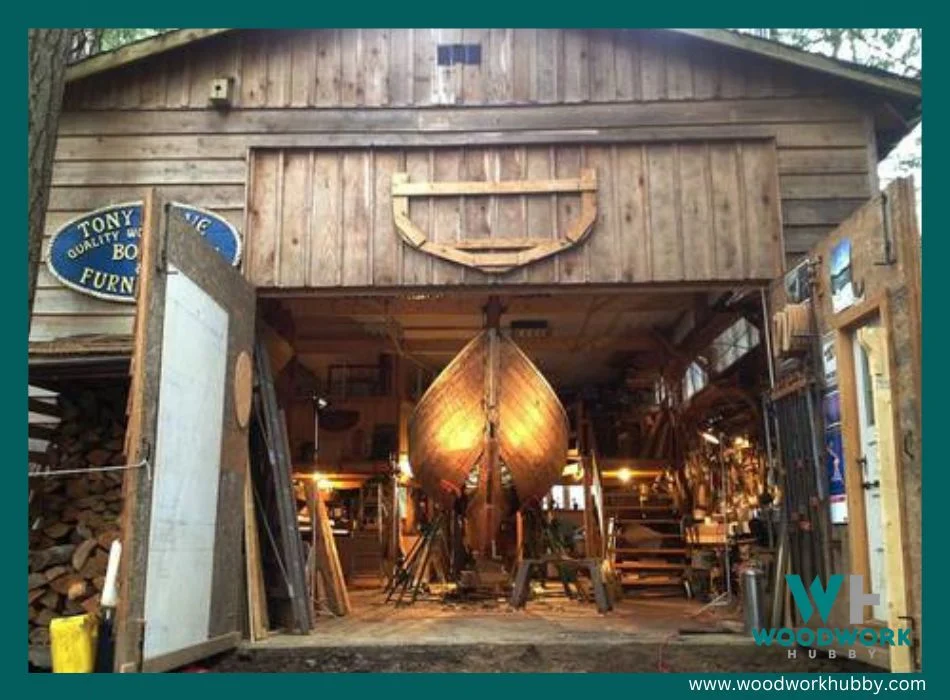 This school of woodworking is based in Canada and is situated in a large workshop amongst the trees on an island. It has an atmosphere if nothing else. The Grove Woodworking School offers different specialized tracks as well as an introductory class to woodworking. 
The tracks include a short course on knife-making as well as a driftwood furniture-making course. The prices are $550 to $950 CAD, depending on group or one-on-one instruction. Since the instructors have a broad range of experience, you can learn everything from carving to boat-making in a one-on-one setting.
School Highlights:
Group classes, as well as 1-on-1 classes, are offered – You can learn in a setting that suits your social comfort and training preferences.
 
In-person training in an inspiring environment – Make it a vacation by venturing onto a Canadian island surrounded by greenery and a rich source of lumber.
 
A broad range of training options – Education options start from an introduction to tools and go all the way to factory-scale project-building.
This school is also based in Canada but not on an island. It is in Vancouver and does not offer remote education as of now. The director of this woodworking school is an in-person training enthusiast, and that shows in the reviews that this school gets.
With an average of 4.9 to 5 stars (out of 5 stars), this is one of the best-rated schools for students' self-reports. 
However, its broad range of instruction makes it unclear which specific classes are yielding these positive reviews. Its website proudly posts pictures of students' finished projects, including benches, boxes, and cabinets. This indicates that the training is very project-specific.
School Highlights:
In-person training from a successful workshop owner – All instructors have experience in both the craft and the business side of furniture-making.
 
Go home with a finished project – With project-driven training, you learn how to make at least one project from start to finish.
 
Patient instructors – Most student reviews highlight instructor patience as one of the best aspects of this school's training.
Positioning itself as a school of fine woodworking, Rosewood Studio offers highly specialized project-driven education. This is a Canadian school that offers short classes that introduce its students to woodworking principles through furniture-making practice. 
I personally learned all about woodworking principles, tools, and timber by trying to build tangible projects, which is why I might be biased towards the importance of such training.
But its student reviews reflect a similar sentiment. With 4.4 to 5 stars (on a 5-star scale) as its average rating, this school gets high praise from its students. Their work is also displayed on the school's Instagram page, which goes on to speak for its education quality.
School Highlights:
Wide range of course periods – Opt for classes based on your availability. Courses last from 1 to 12 weeks depending on the track.
 
Dedicated school with no other priorities – Workshops that double as training centers might have a conflict of interest when order volume and course demand is high. The Rosewood Studio doesn't juggle students and furniture buyers, so the training quality and attention level are consistent.
If you don't plan to travel outside of the states and are in the Pacific Northwest, the Ebanista School of Fine Woodworking is one of the most accessible schools with high-quality instruction. Its classes are distributed across 3 tracks. 
There are core classes that act as an induction to woodworking principles. The school also offers weekend workshops that are more project driven. Finally, there is the option to take up 10-week classes that delve deeper into multiple projects within a single track, like furniture, cabinetry, etc.
The school stands out in that it has 5 times the volume of online reviews compared to other institutions mentioned in this post. And despite a higher sample, it still has an average rating of 5 stars across multiple platforms.
School Highlights:
Multiple course durations and tracks – Ranging from a weekend to 10 weeks, you get to choose classes and commitment levels that suit you.
 
Learn woodworking applications that stand out – The school's website has a gallery with fine designs and projects that are unlike the average tables and chairs produced in standard training centers.
 
Reduce the odds of disappointment with excellent instruction – If you don't want to risk coming out of your training without proper principles and education, you can take comfort in the high positive review average of this institution.
Unlike most establishments covered in this post, the Krenov School of Fine Furniture is actually based in a college. It is one of the most sought-after schools at Mendocino College in California. It is named after James Krenov, who introduced woodworking to multiple academic institutions. 
The classes it offers are usually in the summer and range from a few days to a few weeks. Despite being in a college, the training programs offered by this school are not abstract. They are closer to trade school training, according to student reviews. The overall rating for this institution is 5/5 stars.
School Highlights:
Learn from an establishment that takes education seriously – Since this woodworking school is based in a college, you won't be shuffled out of priority based on order volume.
 
Take your pick of class and course – multi-day and multi-week classes are offered.  
If you find schools that are too big to be too impersonal for your taste, you should join a school where the founder is the prime instructor or the only instructor. William NG is a founder-powered school where the man himself teaches woodworking. 
What sets his school apart is that he approaches woodworking from an engineering perspective. In my post regarding Famous Woodworkers, I mentioned the YouTuber Matthias Wandel who teaches "woodworking for engineers."
If videos like the one below fascinate you, then going to the William NG School of Fine Woodworking would be the natural progression of learning from Matthias Wandel on YouTube.
School Highlights:
Founder-driven – Get instructions from the founder. You do not get delegated to a less-skilled instructor.
 
Streamlined education – Because of the founder's engineering background, the approach to woodworking taught at this school is much easier to grasp for analytical thinkers.
This woodworking school keeps a relatively low profile and is a founder-driven establishment where Dale Barnard himself offers instruction. The classes are mostly project-driven and teach students how to make specific items. 
If you have no background in woodworking, Barnard Woodworking School will introduce you to the craft with relative ease. Even the project distribution in this school is based on age. Parents and children can take different classes with different skill levels.
School Highlights:
Rich workshop environment – This school offers an excellent environment to learn and produce good projects.
 
No prior experience needed – You will be matched with the kind of classes you need, even if you don't know what you want.
What Type of Woodworking To Learn?
You can start learning about woodworking with simple carving. This will familiarize you with the material. Other types of woodcraft include woodturning, cabinetry, furniture building, and wood construction. In each instance, you have to learn to cut the material, join different parts, and use the tools of the trade.
Pro-tip: Start Out With YouTube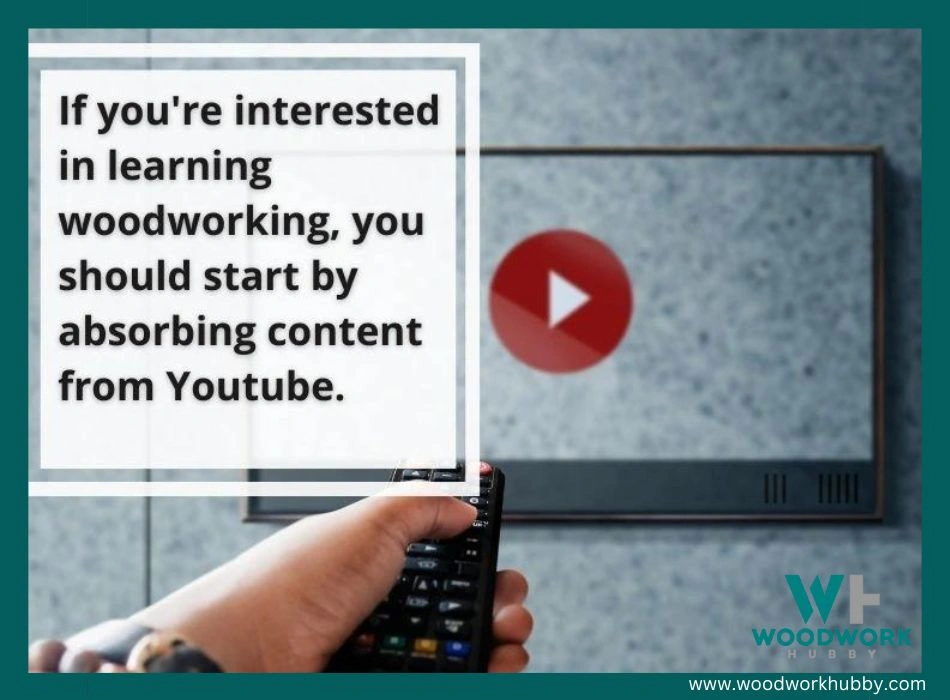 You can start woodworking by learning about woodturning, whittling, and standard woodworking on Youtube. Beginner projects for each type of woodcraft are available online. When you learn from Youtube, you don't need to worry about paid time.
And the more you learn this way, the less you need to learn from paid instructors. Still, learning advanced woodworking from professionals is advisable. It cuts the learning curve.
Best Woodworking Schools in Europe
The best woodworking schools in Europe are:
Best Woodworking Schools in Australia
The best woodworking schools in Australia are:
Final Thoughts – Top 10 Woodworking Schools in the World
If you're interested in learning woodworking, you should start by absorbing content from YouTube. After that, you can try following project instructions for beginner projects. If you need more help, get it from remote one-on-one instruction or go to one of the top woodworking schools covered in this post.