Hitachi c10fl is one of the most 'talked about' table saws on the market. It is a Jobsite saw with a decent saw blade, but its lack of manufacturer support has made it somewhat controversial. I am a professional woodworker, and I always try to find quality tools. I stumbled upon the Hitachi C10fl table saw and bought one.
Hitachi C10fl Table Saw is a decent product, but it doesn't come with a riving knife anymore. Among its discontinued parts are the thermal reset button, riving knife, and rip fence, making it a hard-to-justify purchase.
In this article, I will go over how right or wrong all the naysayers of the c10fl are. But I will also focus on what you can do with practical problems that occur once you get the Hitachi c10fl. Let's start with the pros and cons of this model.
| Pros of Hitachi c10fl | Cons of Hitachi c10fl |
| --- | --- |
| Decent blade | Difficult to find spare parts |
| It can be used for most heavy-duty non-factory projects | Used to be better-priced but isn't well-priced anymore.  |
| It is easy to store | Has poor safety given the lack of riving knife and other safety appendages |
A table displaying the pros and cons of the Hitachi c10fl table saw
Is Hitachi c10fl Good or Bad?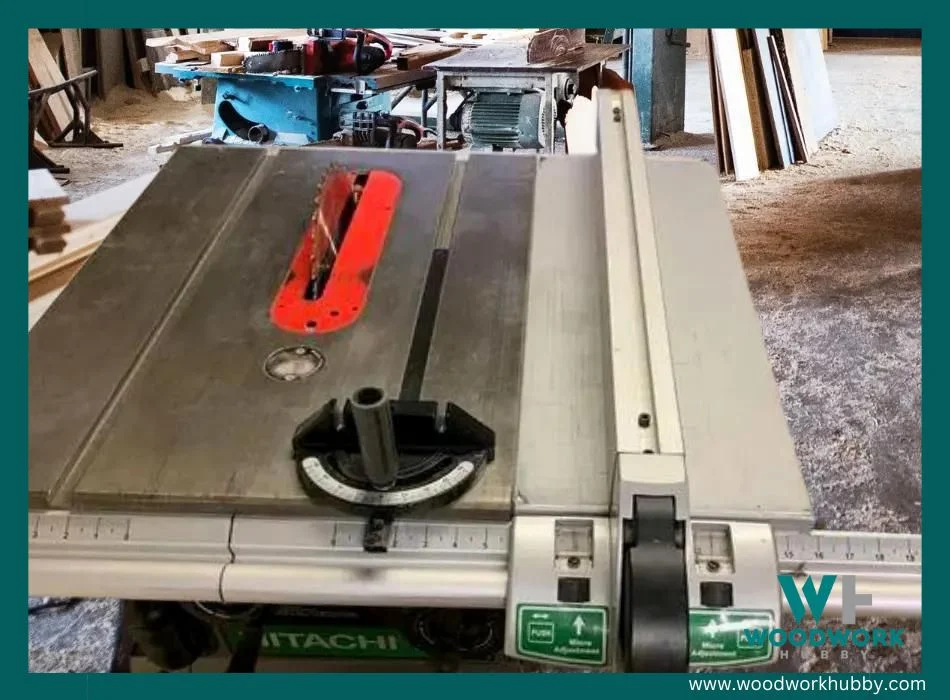 The Hitachi C10FL is a smart investment for your workshop, It is a good table saw even though it does have some inherent drawbacks. It will ensure high performance and won't break the bank either because it is dependable for the majority of jobs, quiet, and sturdy.
There was a time when c10fl was cheap and became synonymous with a budget buy. But now it costs almost the same as a DeWalt or Bosch 10-inch (254mm) table saw.
Whilst the Hitachi c10fl table saw is a good all-rounder for most woodworkers, anyone serious about woodworking would find this table saw a bad tool for the money you pay.
What's good about Hitachi c10fl is that it is cheap to get second-hand from eBay or used tools store. But again, all the upgrades you'll make along the way will raise the overall amount you spend on this supposedly 'cheap' table saw.
Is a Riving Knife Necessary?
Riving Knife is essential for the safe use of a table saw and many circular saws. Old Hitachi c10fl Table Saws came with sturdy riving knives. However, there are recent reports of riving knives either breaking or not staying adjacent to the table saw.
After using many table saws over the last 30 years, I decided to put together this list of the best table saws under $1500. Enjoy!
If your table saw's riving knife is broken or loose, it is actually safer to remove it entirely than it is to use the table saw with a broken riving knife. Generally speaking, it is preferable to have a riving knife in order to minimize kickback.
The knife doesn't eliminate kickbacks, so you still need to remain cautious when using a table saw.
A zero-clearance insert is much better at protecting you from kickback, but it is harder to get one that fits a specific table saw. In my experience, this Hitachi Zero-Clearance Insert is one of the few attachments that can reliably fit a Hitachi c10fl Table Saw.
Here's a video showing how it's attached:
Most woodworkers who are also YouTubers remove the riving knife just to display the cutting action and process better. But these woodworkers are often advanced in their craft and know how to exercise caution.
If your old Hitachi table saw's riving knife is broken or your new table comes without a riving knife, you can still add a safety appendage to your table saw.
Can You Add a Riving Knife to Any Table Saw?
You can add a riving knife to any table saw if you're willing to do the extra work this process takes. Riving knives come in proportion to the sawblades and can fit any table as long as they can adjust to the blade arbor.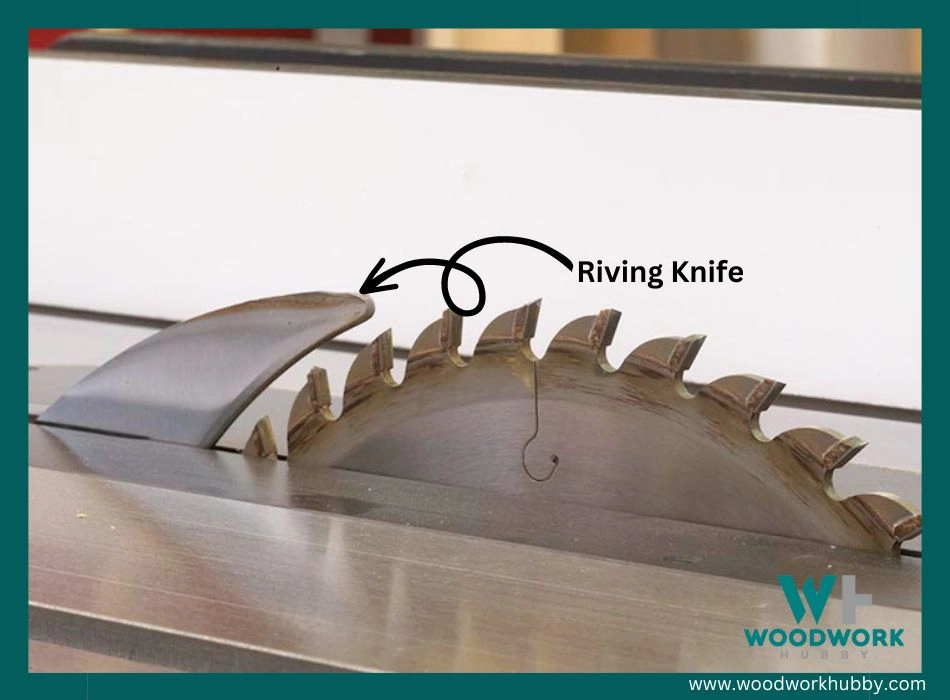 You just need to make sure that the riving knife is not thicker than the slit in the table saw. In very rare circumstances, you might end up with a riving knife that is too thick for a table saw. This usually happens with router tables that are repurposed into table saws.
My rule of thumb is that if you get a brand-name table saw and a brand-name riving knife, you will be able to use them together. Of course, you need to match the sizes of the sawblade and the riving knife.
The riving knife's arc should cover the saw blade's diameter. Most riving knives are meant for 10-inch (254mm) blades and can fit a table saw regardless of the saw's brand.
If your Hitachi table saw is not living up to its name, be sure to check out the saws I recommend as being the best saws for beginners.
Can You Retrofit a Riving Knife?
You can retrofit a riving knife in table saws as long as the sawblade has a diameter that matches the riving knife's coverage. If there is a very large gap, the riving knife becomes impractical.
Dado blade attachments render riving knives useless in a table saw. As long as you watch out for a size mismatch and avoid Dado blades, you'll be able to use a riving knife from any manufacturer with almost every table saw. In case of a size mismatch, you can retrofit it, but the riving knife won't have a practical effect.
Here's a video showing how to make a riving knife for a table saw. 
If a homemade riving knife can fit a table saw, a store-bought one definitely can.
Can I Use Any Riving Knife?
You can use any riving knife that is slim enough to fit through the table saw's slit and big enough to create a kickback barrier behind a saw blade. Riving appendages can even be created at home, but I would advise against trying such a thing.
How Much Does a Hitachi Table Saw Cost?
Hitachi table saws cost anywhere between $449 to $599, with most retails for around $480 in the US. Relative to DeWalt and Bosch table saws, Hitachi Table saws are 30% cheaper.
The prices can go up based on supply chain issues exposed by the global lockdowns of 2020. But the price generally hovers just below $500 for Hitachi table saws and slightly over $550 for Boch and DeWalt table saws.
| Table Saw | Price |
| --- | --- |
| Hitachi | below $500 |
| DeWalt | slightly over $550 |
| Bosch | slightly over $550 |
Price comparison table for Hitachi, DeWalt, and Bosch 
How Much Does a Decent Table Saw Cost?
You can expect to get the best table saw with no structural flaws or longevity issues for less than $600. Larger table saws might cost more, but for the average woodworker, even a $600 table saw is a bit of an overkill.
The age-old question – are table saws reverse threaded? I wrote everything you need to know about this.
A decent table saw costs around $420 and can be used for almost all non-factory woodworking projects. These usually come with a blade guard and anti-kickback pawls. There is no riving knife though there is room to add one.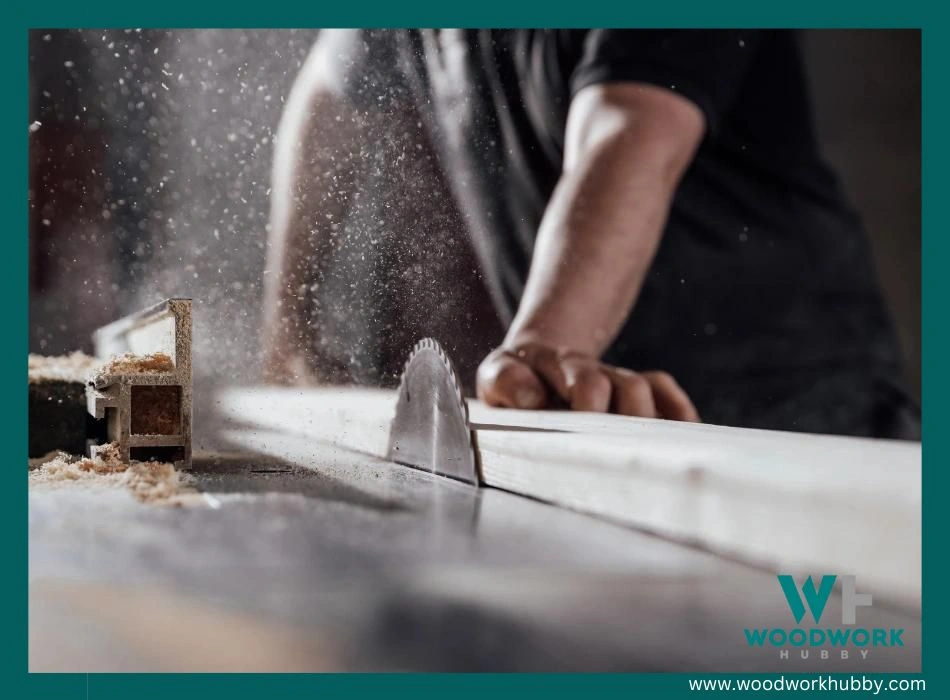 How Much Does a 10-Inch Table Saw Cost?
A good 10-inch (254mm) table saw generally costs $199 (brand: Craftsman) and can be found at Lowe's and other woodworking tools stores.
The table saw comes as a package that contains more than a circular blade and a table (stand). It also comes with push sticks, a blade guard, anti-kickback pawls, a pair of blade wrenches, and a miter gauge.
What Is the Number 1 Table Saw?
The number 1 table saw is usually a job site table saw with a carbide blade and a 10-inch (254mm) blade. The DEWALT 10in Jobsite Table Saw is a self-evident candidate for the first position. But if pricing is not considered in the decision, the Bosch 10in Jobsite table saw comes out on top.
Whatever you do, avoid getting a Hitachi c10fl as your 'new' table saw. Hitachi has started having serious spare parts issues, so you need to make sure your 10-inch (254mm) Hitachi Tablesaw is a model that is better supported by the manufacturer.
Initially, Hitachi announced that it was going to discontinue the riving knife of the c10fl model. Since riving knives are interchangeable across 10-inch (254mm) blades, there was no practical effect on the buyers.
More recently, about 2 years ago, Hitachi discontinued the production of c10fl's thermal reset. This has been one of the most significant steps in reducing the value of pre-existing Hitachi c10fl table saws.
Hitachi c10fl Thermal Reset
The thermal reset button of a Hitachi c10fl is supposed to protect the tool and its user from the effects of thermal overload. It does so by tripping and breaking the circuit that powers the saw's operation.
Without the thermal reset, you're especially vulnerable to an electric overload. But since the thermal reset button has been discontinued, it is hard to get.
And this leaves people with two problems:
Hitachi c10fl thermal reset keeps tripping 
Hitachi c10fl thermal reset doesn't trip
If your Hitachi c10fl thermal reset keeps you from working, you can rewire the table saw to work with a higher voltage or create a casing around the button, so you don't accidentally press it while performing. Neither of these problems requires one to get a new thermal reset button.
If your Hitachi c10fl thermal reset doesn't trip at all, then you need to be concerned because the button might be broken. There are no official replacements for said thermal reset, but you don't need to worry.
Any professional tool shop specializing in the repair of power tools can fix your Hitachi c10fl table saw by replacing the circuit breaker with an almost identical non-Hitachi thermal reset.
Hitachi c10fl Rip Fence
While the Hitachi c10fl gets mocked by the semi-professional woodworking community, even pros acknowledge that the device's rip fence is among its better parts. You can't just use any rip fence with Hitachi, so make sure you don't lose or damage it.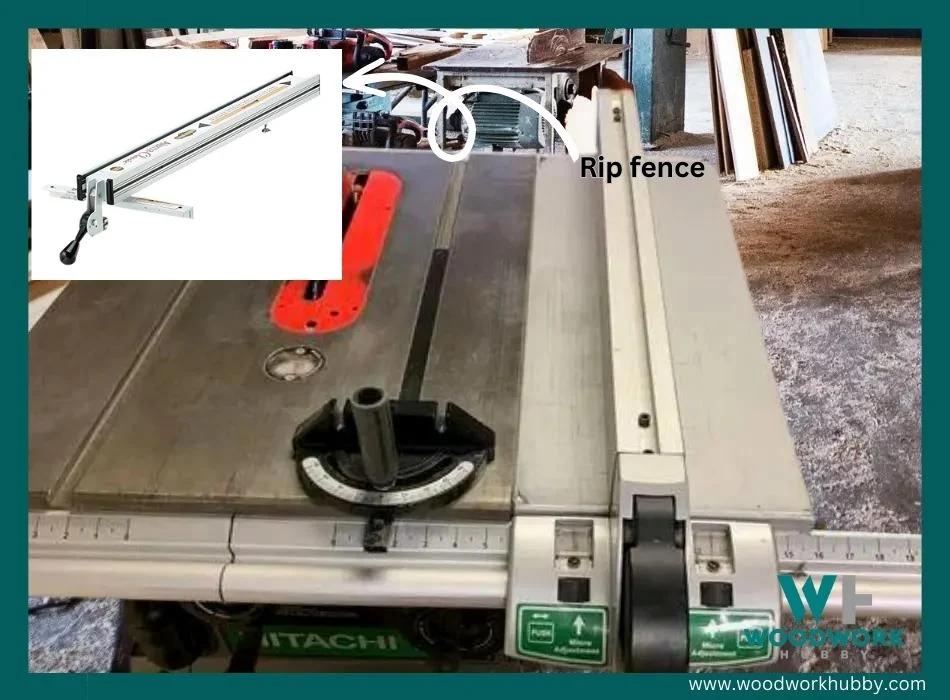 If your Hitachi c10fl rip fence needs to be replaced, a tool repair shop will be able to accommodate your needs. Generally speaking, the repairs required on an old Hitachi c10fl cost more than the price of a new table saw.
Who Should Get a Hitachi c10fl Table Saw?
You must be suspicious if you've been recommended a Hitachi c10fl table saw. Even though it is cheap for a job site table saw, it has plenty of red flags we have covered above. Still, there is a market for Hitachi c10fl table saws. Here are three key signs that you need a Hitachi c10fl.
You Don't Mind a Second-hand Table Saw 
If you get this model and make it, you're probably going to get a second-hand. There are some stores that have old c10fl stock, but most stores simply don't sell these. Even the stores that do sell Hitachi c10fl table saws do so at an unfeasible price.
You Don't Need Too Many Safety Appendages 
Another sign that you should get a Hitachi c10fl table saw is that you don't need a riving knife or a rip fence. The more Hitachi-specific appendages and add-ons you need, the more unhappy you will be with the c10fl table saw.
You Don't Mind Using Unofficial Parts 
If you need attachments and components like a fresh rip fence, you need to be okay with using unofficial parts. Hitachi has discontinued making almost everything imaginable about this table saw model. If you insist on official brand-backed parts, get a fresher model.
Signs you need a new table saw:
You are getting replacement parts that cost more than $50 – It might seem like 'just fifty dollars,' but a few replacements within a single year can cross the cost of a fresh table saw.  
Your table saw is no longer on the market as a brand new product – When a table saw is discontinued, its spare parts soon follow the same path. This can drive up the repair costs over the long run.
Your table saw has multiple precision problems – One precision issue can be chalked up to tuning issues or a faulty blade. But if your table saw misses the mark in horizontal, vertical, and dimensional stability and reliability, you need to get a new table saw.
What To Look for When Buying a New Saw Table
If you've decided to get a table saw, you need to make sure you're getting one that doesn't need instant replacement and too many repairs. That's why betting on high quality is better than betting on a short-term budget buy.
Here's what you need to look for:
The number 1 table saw (within your budget) – Don't ever settle for saving a few dollars on this necessary purchase. Be honest about your budget and get the best you can within the budget you set. 
A table saw that is not among the 'cheap ones.' – Make sure you don't make your new table saw a bargain buy. If the best your budget allows is a cheap entry-level saw, wait and save up to get a decent one.
Final Thoughts – Hitachi c10fl Table Saw
Hitachi c10fl is a decent make-do table saw, but because of a lack of manufacturer support, it loses the bulk of its value.
When it costs almost as much as a DeWalt table saw and most of its spare parts aren't officially available, it is better to get a different table saw. And if you already have a Hitachi c10fl, then make your peace by using unofficial parts and visiting your local repair shop.