A workbench is as strong as its weakest link, and you would be surprised how often that is the top and not the foundation. One can use a regular workhorse foundation or a pallet wood base for a workbench, but what should you use for a workbench top?
A plywood workbench top is better than OSB due to its strength per thickness comparison. An OSB workbench top is too weak to be worth its cost benefits. The only exception is whittling projects and small chiseling projects, which can be done on an OSB table.
This article will help you decide which type of plywood is best for your woodworking workbench top. I will briefly go over why you should not make the mistake of using OSB in a workbench top (or anywhere else) and explore the different foundation options that complement plywood. By the end, you will also know how to select high-quality plywood so your workbench top is as flat as it must be.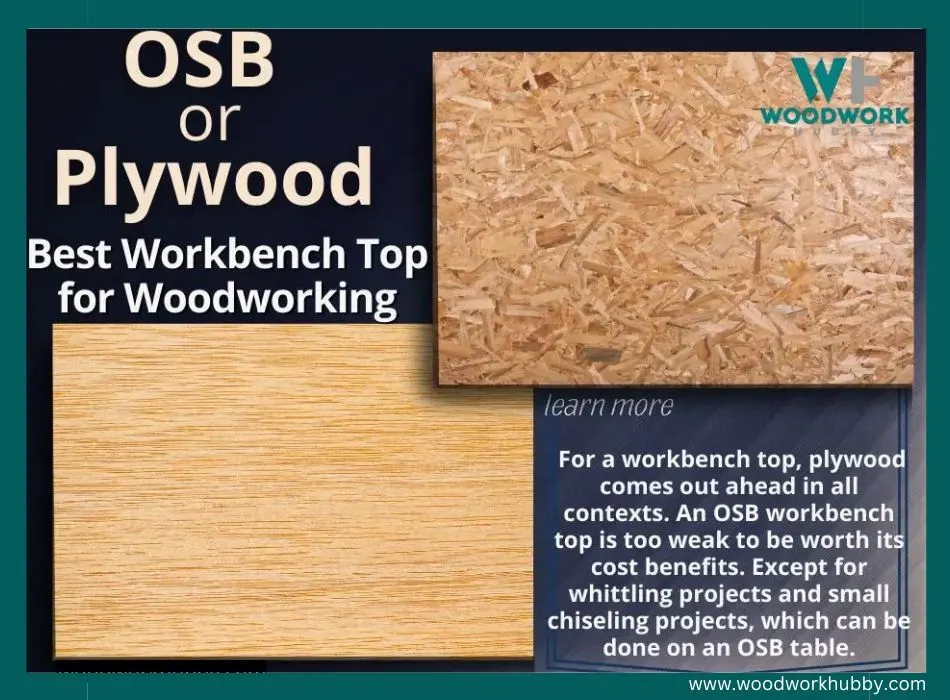 What Is the Best Wood for a Workbench Top?
Hard Maple is the best wood for a workbench top, but since it is very expensive, most woodworkers use thick plywood. Plywood isn't solid wood but features wood fibers bound by an adhesive stronger than OSB. This makes it the best material for a workbench top.
Hickory and Hard Maple are used by elite woodworkers who love woodworking enough to invest an impractical amount of money in their workspaces. I have been woodworking for over 20 years and still use a plywood workbench top for the most part.
I prefer it over every other wood board, but if we're comparing it with OSB, the answer is very clearly in favor of plywood.
If you read my article on plywood vs. MDF (which is also a wood board), you will see that MDF has a decent chance against plywood. In contrast, OSB is too "splintery" to make a good workbench top. OSB can work in other parts of the workbench, but the top has to be smooth.
Why Is OSB for the Workbench a Bad Idea?
If you're even remotely considering using OSB in any other part of the workbench, let me implore you not to do it. While OSB can technically work in other parts of the workbench, almost everything in a workbench is load-bearing. This makes OSB a poor candidate for workbench construction.
OSB is cheaper than Plywood, which can be considered an advantage in a context where OSB can actually be used. In my experience, OSB has no business being in a workbench.
But if you need tangible reasons to set aside your OSB board instead of using it in your workbench construction, consider the following:
 OSB is not durable – Where fine wood fibers are laid perpendicularly for maximum strength in plywood, thick shards of wood are randomly pressed against each other. Their thickness makes them easy to break off under pressure.
 OSB is not plain and can splinter – The thick OSB shards are also not laminated or covered by a smoother, more uniform layer of the wood board. As a result, the average OSB is not the top material for a workbench.
 OSB is not water resistant – If you use OSB in any part of your workbench and it gets wet or absorbs moisture, it will change shape.
That said, it is still possible to make a workbench from OSB. I just don't find it to be a good idea as it is not particularly durable. Check out the video below to see how a single sheet of OSB can form a workbench.
What Type of Plywood Is Best for a Workbench Top?
At this point, you should know that there is no comparison between OSB and plywood in the workbench department. This leaves behind plywood and other wood boards. My article on Plywood vs. MDF can be helpful. But for now, let's look at which plywood will specifically be the best for your workbench.
Marine-grade plywood is best for a workbench top, considering the price and longevity factors. You can also use birch plywood, which is quite durable, and have it waterproofed.
Both of these options work for workbench tops as well as bench bases. You can also use any plywood that is 3/4-inch-thick as long as it is flat, fault-free, and sealed. In contrast, you can use no OSB as a workbench top.
When choosing between marine-grade/birch plywood and regular plywood, you must keep the following advantages in mind:
Birch Plywood Is Stronger Than Average Plywood and OSB 
This makes it the prime candidate for a workbench foundation. It can also be used as a benchtop if you plan to use it for particularly heavy projects.
Marine Grade Plywood Is Waterproof, While Average Plywood Is Slightly More Water-resistant Than OSB 
Marine-grade plywood is perfect for workbench tops because it can resist spills and moisture. However, that doesn't mean other plywood cannot be used in this application. Any plywood can be sealed to achieve a similar degree of waterproofing.
The ideal plywood workbench would feature a birch plywood base and a marine-grade top. OSB would not be a part of such a workbench. The disadvantage of trying to achieve this "ideal" is that it costs much more to get birch plywood or marine-grade plywood.
Every bit of high-end plywood you use for your workbench affects its overall price. One cost-cutting measure could be to make a hybrid top that features MDF. It can be better and cheaper than plywood in many instances.
How Thick Should Plywood Be for a Workbench Top?
A workbench top must be 3 inches (75mm) thick. The topmost part should ideally be made from a single wood board of 3/4-inch (19mm) thickness. You can get 3-inch (75mm) thick plywood for the top or stack multiple boards to reach this total thickness.
3-inch (75mm) thick plywood has its advantages in cohesion and sturdiness, but it is hard to come by and more expensive than three 1-inch plywood sheets. For the most part, I have stacked boards to make workbench tops. But I know the advantages and drawbacks of both methods.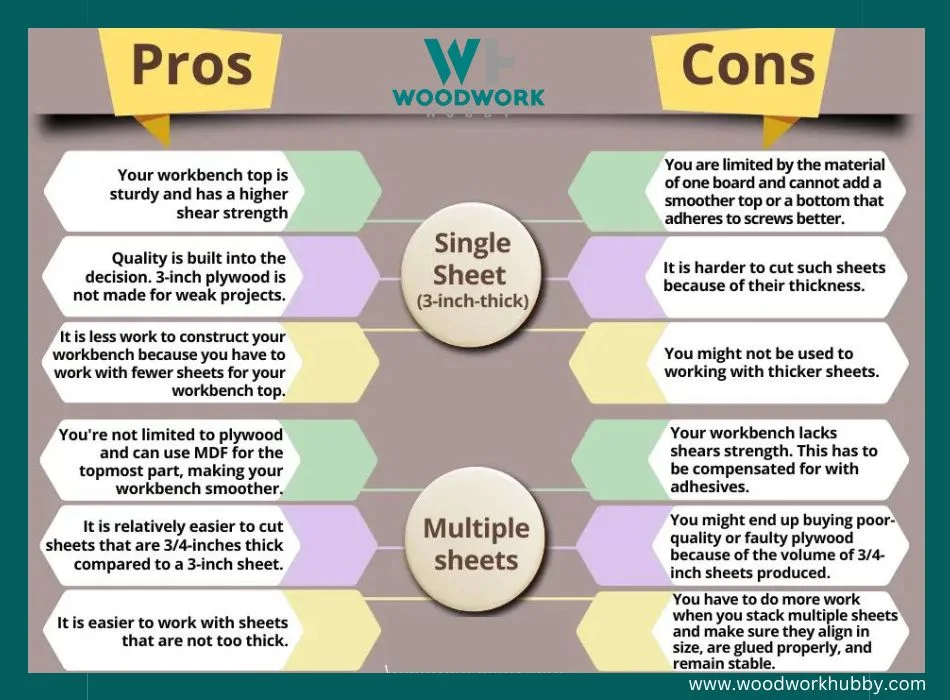 Is a Plywood Workbench Right for You?
Plywood workbench tops are not unheard of. But workbenches built entirely from plywood can limit you in a few ways.
It might seem like plywood is the best choice, but only if you compare it to OSB, which should never be brought up with other wood boards in a load-bearing comparison.
But OSB and plywood are not your only options. You can use sealed hardwood for the more load-intensive parts of the workbench. Before you double down on plywood, here are a few things you need to know.
Plywood Is and Is Not Wood.
Most woodworkers know this, but plywood is not actually solid wood. It is made up of long wood fibers placed perpendicularly across each other for maximum carrying strength. They are held together by resin so strong that they pass for individual planks of wood. 
However, the resin and chemical adhesives used to hold together plywood result in a few woodworking complications. Most of them have to do with cutting and joining plywood.
Plywood Cutting Is Complicated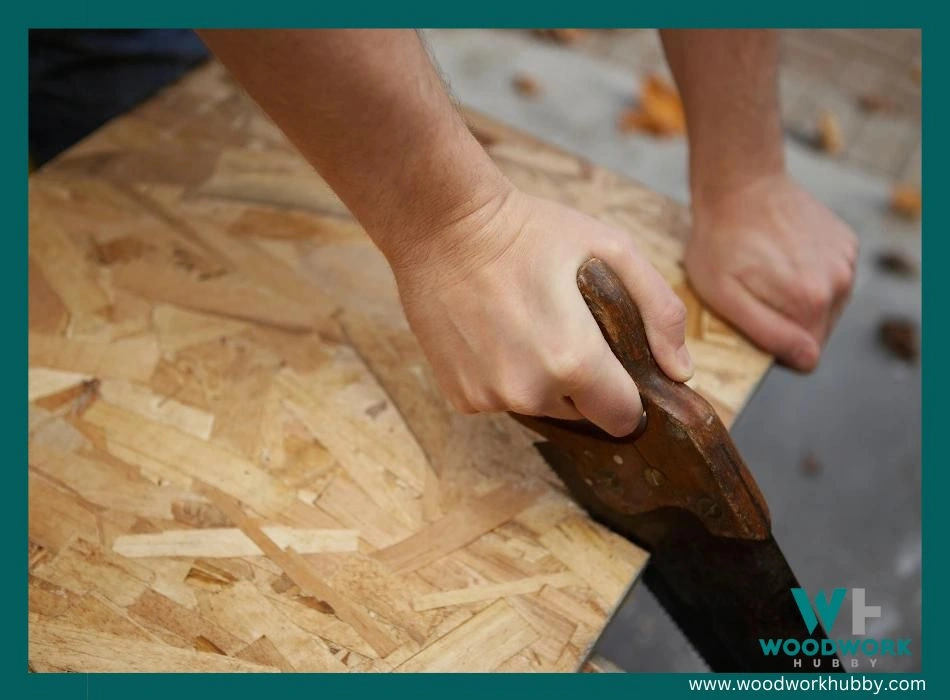 If you use hand tools like a saw, you load them with the burden of cutting through the hard resin. This can make your tools blunt. To offset this, you can cut plywood with power tools such as a table saw. But this creates clouds of particles that are unhealthy to breathe in.
Plywood Joinery Is Hard
The other requirement in construction is joining plywood, and for that, you can use a variety of tools. But none of them are as straightforward as hardwood joinery. For instance, if you choose dovetail joinery (which I cannot imagine you would in workbench construction), you will end up having to cut plywood. As mentioned earlier, that is difficult. If you use wood glue to join plywood, your boards are limited by the threshold of the adhesive.
Selection Is 90% of the Construction
While selection matters in most projects, it is especially important in plywood projects. The more important your plywood project, the more crucial its selection. For a workbench top, you need boards that don't need to be cut. A plywood sheet that is the exact size that your worksurface needs can be hard to come by. 
Moreover, the sheet has to be free of faults. If it were a project that could handle C-grade plywood, I would recommend checking for knots in individual panels. But you shouldn't even come close to C-grade plywood for your workbench.
Beginner Workbench: My Recommendations.
Plywood Top Over a Workhorse Base 
If speed is of the essence, you can construct a workbench overnight by sticking thick plywood over two workbenches. This reduces the work required of you without compromising the quality of your workspace.
MDF Top, Plywood Top-base, and Pallet Wood Foundation 
Pallet wood (individual units) is easier to work with for foundation purposes. The top being made out of plywood is a no-brainer unless you can afford to make a hard maple or hickory bench top. But to make the topmost area smooth for beginner projects, it is better to use MDF.
Selecting Plywood for a Workbench Top – The Best Practices.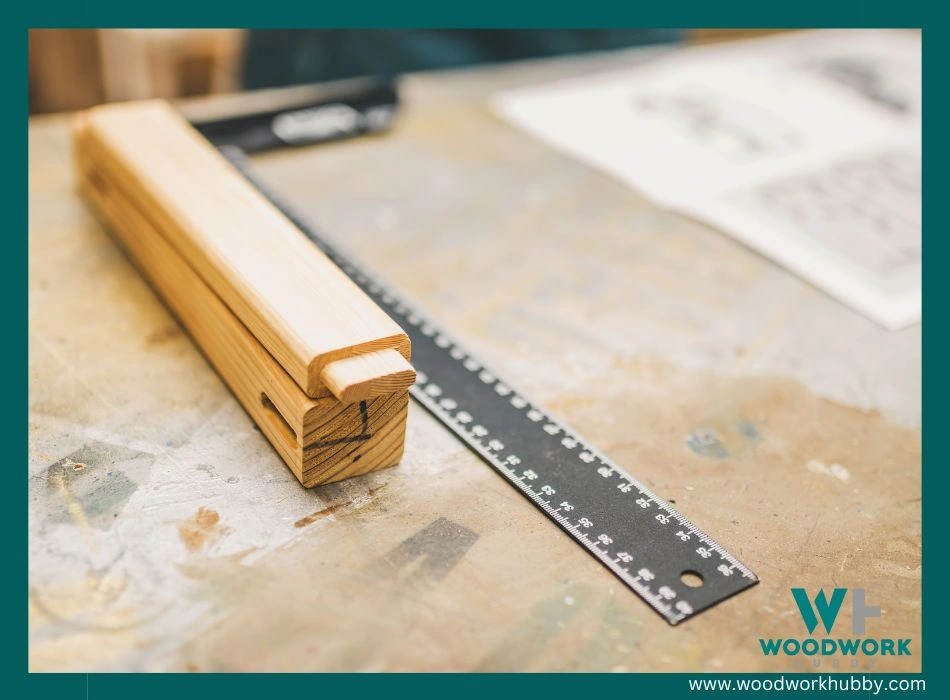 Whether you want to go with my recommendations for beginner workbenches or have your own schematics, you need high-quality plywood. In this section, we go over the best practices for finding flawless and fault-free plywood for the workbench top.
Buy in Person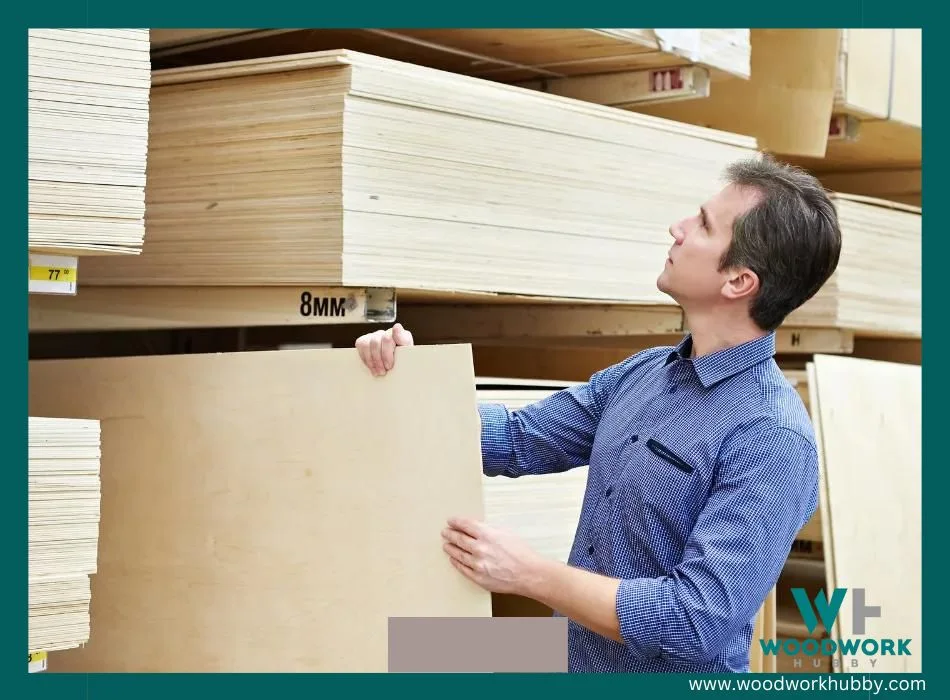 It could be very easy for me to link plywood boards to shop online and earn an affiliate commission. But for me, my woodworking audience comes first.
Plywood is something that I always recommend buying in person, especially for beginners. On this scale of production, you have a few boards, and personally, seeing each one is crucial.
Make Sure the Planks Are Level
If you've purchased lumber before, you might assume that plywood will be just as plain. In reality, plywood is more prone to flaws, one of which is an uneven surface. During the storage period prior to the sale, plywood might swell. This can cause a warped look and an uneven surface that cannot be used for a workbench.
Get the Size That Fits the Schematics
Woodworkers are spoiled by the benefits of working with hardwood, one of which is easy resizing. Even hardwood is easier to resize than plywood. Please do not assume that you can resize plywood later. Get sheets that are as close to the schematics as possible. 
I advise beginners to get plywood sheets that are just as long and wide as they need for their working surface. You don't want exposed ends and a sealing burden.
Get a Plywood Sealer 
Seal-Once Marine Premium Wood Sealer
This is a highly recommended step. Get a high-end wood sealer like Seal-Once Marine Premium Wood Sealer if you're not getting marine-grade plywood. This will help avoid moisture and water spill damage. It will be especially helpful if you choose to layer an MDF board over the plywood top base.
Final Thoughts – OSB Or Plywood: Best Workbench Top for Woodworking
Plywood workbench tops beat OSB workbench tops. Generally, there are nuances where one comes out ahead. In this case, OSB wins in cost, but the cost difference doesn't offset the fact that it is functionally incompatible with woodworking workbench requirements. It can theoretically make a top base, but you would still need plywood or MDF over it.